BBVA Compass has appointed banking veteran and experienced industry leader Che Goff as its Corpus Christi City President, where he will lead all commercial, small business and Global Wealth operations in the area.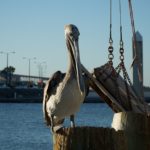 Goff has been with BBVA Compass as a commercial loan officer since 2013, where he was responsible for growing and maintaining a portfolio of commercial customers in the Corpus Christi area. Goff now takes the reigns after demonstrating successful market growth during his tenure.
"Our operations in the Corpus Christi area have increased substantially over the past five years," said BBVA Compass Texas Border & Gulf Coast CEO Jon Rebello. "That's around the time that Che started with us. That's no coincidence in our eyes. Che has done more than enough to earn this position and take us to the next level in Corpus Christi, building off of what his predecessor accomplished."
Goff replaces Dan Brown, who had previously announced his retirement from the banking industry. Brown now serves on the local board of directors for the bank.
Goff is a longtime area resident, moving to the area during his high school years where he met his now-wife of 20 years. Before joining BBVA Compass, he was a commercial loan officer at a local competitor, and was also a chief operating officer of a staffing company in Portland, Texas.
With over 20 years of experience in the financial industry, Goff has held the titles of financial analyst, dealer services supervisor, and regional account manager with various companies.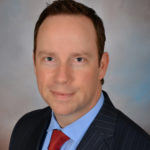 "I always tell my customers that I have sat in their seat before," said Goff. "I understand the stresses of making a payroll and I think that they appreciate that."
He is also active in the Corpus Christi community, where he serves as a deacon of Yorktown Baptist Church, an advisory team member at Corpus Christi Independent School District, and a banquet board member for the Coastal Conservation Association. One of his more notable accomplishments includes being named to Class 42 of Leadership Corpus Christi.
Goff earned his bachelor's degree and MBA from Texas A&M University at Corpus Christi. Goff has three children with his wife, and as a true Gulf Coast resident, enjoys surfing, fishing, hunting and skiing.