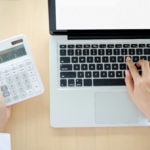 "BBVA Compass has made its way to the front of the financial industry's digital revolution on the strength of its technology and its vision, which these products represent," said BBVA Compass Director of Multi-Channel Development Gabriel Palafox at the time of the launch. "BBVA Compass is the first U.S. bank to offer true real-time Positive Pay fraud prevention and ARP reconciliation. These products are capable of completely changing the way back-office operations function."
BBVA Compass RealTime ARP provides an overview of check and electronic transaction activity as it happens in real time and automates the check reconciliation process. A customizable dashboard provides a consolidated view of items as they post to accounts. Reporting features allow users to create detailed reports using both the BBVA Compass net cash online platform and mobile app.
How it works:
ARP consolidates data from general ledger systems and bank files, comparing transaction details automatically and notifying clients of possible fraudulent activity that may require immediate resolution.
BBVA Compass RealTime ARP services offer clients a choice of full, partial, or deposit reconciliation:
Full: At the end of a business's statement cycle, the bank matches paid items to the issue file and produces a report that is balanced against the bank statement, ensuring zero discrepancies.
Partial: The bank views all items posted to a client's accounts each statement period. It then provides them with a listing of paid checks, including check number and paid date.
Deposit: The bank provides reports that track and reconcile deposits by source. How? It uses pre-encoded deposit slips correlating to the client's departments or locations. Extra expenses can be avoided with multiple accounts. Central collection and oversight significantly reduce security risks.
For more information on the bank's treasury management services, click here. For more information on BBVA Compass RealTime Positive Pay, click here.