Over the past several years, the Federal Open Market Committee (FOMC) has gradually increased the federal funds interest rates both as a response to favorable economic conditions and in order to curb inflation. In a rising interest rate environment such as this, lending is affected as banks set their own interest rates according to the prime rate, which is mostly determined by the aforementioned federal funds rate.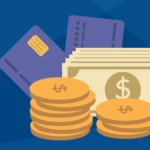 With these two rates increasing, its a safe assumption that the interest rate banks' charge for their lending activities is going up accordingly. Let's take a look at how some of the most common consumer lending is affected by rising interest rates.
Mortgage Lending
As the Federal Reserve through the FOMC has raised interest rates, mortgage lending rates have also risen. What was commonplace during the recession and for years after - rates below 4 percent for a 30 year fixed mortgage - is no longer and people in the market to purchase a home are now seeing rates in excess of 4.5 percent. For borrowers, this means the same home that was affordable at $200,000 with a rate of 3.5 percent may be out of the buyer's price range at a rate of 4.5 percent.
Borrowers should take heart though. While interest rates are rising, and indeed most economists think the Fed may  raise them a total of three times in 2018, current interest rates are still low compared to the early 1980s when a typical 30-year fixed mortgage was around 18 percent, the 1990s when it average about 10 percent, and just prior to the recession when in 2006 it was in excess of 6.5 percent.
For a gut check on whether now is the right time to buy a home, click here.
BBVA Compass offers a range of mortgage options for the full spectrum of homebuyers. To review, click here. To have a mortgage lending specialist contact you, click here.
Auto Lending
While auto loans rates often rise in response to increases by the Fed, they are not tied to the Fed's actions.  Instead, auto loans typically are priced according to the economic principles of supply and demand. Even so, lenders frequently set  auto loan rates higher when the Fed increases rates.
For more information on BBVA Compass auto loan programs and rates, click here.
Credit Cards
The vast majority of U.S. credit cards are structured with variable rates, tied to the prime rate. As such, each time the Fed raises its federal funds rate, the prime rate increases correspondingly, and so too do the variable interest rates charged by many credit cards. What this means in reality for consumers is that the debt they may carry on their credit cards has become more expensive, essentially  overnight.
To read more on BBVA Compass credit card offerings, read more here.
---
Terms and Conditions apply to all mortgage loan and credit card products. Approval required. NMLS ID 402936