Black Knight, Inc.'s latest Mortgage Monitor Report indicates that taken together, rising interest rates and home prices have affected housing affordability, resulting in a more than $100 increase in monthly payment on a 30-year mortgage used to purchase a median-priced U.S. home.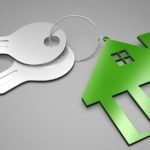 According to Black Knight, though income growth has been strong in recent years, it has not kept pace with home appreciation and rising interest rates, meaning that if homes continue to appreciate at the current rate and interest rates continue to rise at their current pace, purchasing a home will not be affordable for many people in the coming years.
So, if you're in the market for a home or you are considering buying a home in the not-too-distant future, now might be the best - and most affordable - time to buy. Here are a few questions to ask yourself when thinking about becoming a homeowner.
Do you have a stable source of income?
This is critical when it comes to being a homeowner, as how timely you are in paying your mortgage each month can positively - or negatively - affect your credit score. Beyond that, it is more difficult - and sometimes more costly - to sell a house if you have to move for the next job.
Do you have enough for a downpayment and other upfront fees?
In the face of rising interest rates, having a sizeable down payment will mean that your monthly payment is less. Down payments typically range from 5 to 20 percent, but the less you have upfront, the more you'll be paying each month on the mortgage, and if your down payment is less than 20 percent, you'll likely need to add Private Mortgage Insurance (PMI) into the cost of your mortgage loan.
Down payment considerations aside, other fees may be required when you purchase a home, among them are closing costs and possibly fees to turn on utilities.
Are you considering all the other homeownership expenses?
When you own a home, the costs associated with it don't stop at the monthly mortgage payment. Other expenses you should consider, and build into your budget, include routine maintenance fees like pest control and lawn care, applicable homeowners association fees, property taxes, home insurance and other maintenance fees.
Are you being realistic about your affordability range?
According to "Housing Help: Rent or Buy?" on BBVA Compass' MoneyFit blog, housing costs should not exceed 26 percent of gross monthly income. When calculating this, be sure to include the "other" homeownership expenses that you might incur beyond the mortgage payment, some of which are listed in the point above.
Do you have a cash reserve?
Saving money for a down payment and other associated upfront home purchasing costs is obviously important. But, so too is making sure you have enough money in reserve while you building your savings up to cover any unexpected expenses, whether they are personal or home related.
How long do you intend on living in the home?
Staying in a home for longer is an obvious benefit to a homeowner, giving them more equity over time and the possibility of home appreciation. Using BBVA Compass' Renting versus Buying calculator can help you determine whether you'll save money buying a home over the number of years you intend to live in it.
BBVA Compass offers a range of mortgage options for the full spectrum of homebuyers. To review, click here.
---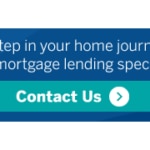 Terms and Conditions apply to all mortgage loan products. Approval required. NMLS ID 402936