Customer satisfaction grows for eighth year in a row for BBVA USA's Global Wealth team
In 2020, the world saw the beginning of a global pandemic that created major ripple effects across the board, including the banking industry. As BBVA USA began to adapt, so did its Global Wealth team - an effort that saw a continued increase in Customer Net Promoter Scores via the bank's Voice of the Client (VoC) Experience Program for the eighth year in a row.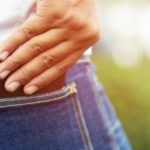 The scores, which indicate how likely an existing customer would be to recommend BBVA Global Wealth advisors, saw a five point increase around client experiences with the bank's wealth advisors, among other notable statistics. The VoC program, implemented in 2013, has seen the Global Wealth group's scores increase every year.
"Over and again, our team continues to set the standard of excellence in the wealth management industry, and these scores are indicative of their hard work in unprecedented times," said BBVA USA Global Wealth Executive Hector Chacon. "Our ability to adapt in 2020, through digital capabilities and exceptional talent, yielded concrete and successful results for our team and the bank as a whole. I am so proud of this team and its resilience."
Notable growth in NPS scores are as follows:
Five point increase around client experiences with advisors
Nine point overall gain in client loyalty
90% satisfaction rates in online and mobile banking
93% customer satisfaction with BBVA's safety measures in response to the pandemic
The Voice of the Client Program is designed to be an ongoing measurement and client service improvement system. The program surveys customers across the bank's footprint with questions regarding customer experience, client satisfaction with BBVA advisors, and product ownership, among other items.
Chacon spoke recently about his team's focus on customer experience and satisfaction, particularly through the lens of the COVID-19 pandemic.
(Story continues below)
"In terms of interacting with the clients, when the pandemic started, wealth management firms needed to adapt quickly, especially in the area of advising and servicing clients face-to-face," said Chacon. "If there is one thing that stood out to me during the pandemic, it's the fact that our team of advisors and support staff adjusted and faced these challenges courageously. We're still learning how to do better each day, but our team has gone above and beyond for our clients and each other."
Below are quotes from local Global Wealth market leaders and team members from around the BBVA footprint regarding the NPS scores:
James Puckett, Birmingham, Ala.: "As soon as the pandemic hit in March, our team rallied around our clients, reaching out to most in the first couple of weeks of our work-from-home situation. We stayed in touch with our clients throughout the year, resulting in improved NPS scores and expanded client relationships. The level of grit displayed locally and nationally at BBVA should make us all proud."
Dee Hunt, Houston: "Teamwork and proactive advice is what we preach and practice. I witnessed our wealth team work extremely hard, displaying unwavering focus and commitment to proactively assist our clients as quickly as we could in 2020. Our clients continued to experience world-class service during one of the most turbulent times in recent history. One of our core values is 'Customer comes first'. That message was not lost during 2020, and in fact, I would suggest it rang the loudest.  Our clients recognized and rewarded our efforts as reflected in our fantastic NPS scores. It's comforting and encouraging to know, when our clients needed us most, we were there."
Rachael Montoya, Phoenix: The team is very proud of achieving a 92% Satisfaction NPS Score in 2020. It is a reflection of the tremendous effort the team has made in the past couple of years to engage clients in taking an active part in managing their personal assets and family estates. This year was especially important for us to be actively involved with our clients. The team worked extra hours helping with PPP loans, worked with clients that had financial concerns, and taught clients how to stay actively involved with their finances in a virtual environment. We are encouraged to continue these extremely important client relationships and are excited about our clients' futures."  
Stephen Jeffrey, Austin: "The challenges of 2020 really emphasized the value of our team-based approach with clients, and how critical relationships are. We all saw disruption in our personal and professional lives unlike anything we've ever experienced. Our ability to nimbly and swiftly serve our clients in new and different ways is reflected in the incredible feedback we received. I believe the peace of mind we were able to provide our clients with, through uncharted waters, allowed them to focus on what was most important - the health and well-being of their families and businesses."
Josh Collins, San Antonio:  "Despite the pandemic, we did not change our team approach to advising and serving our clients during 2020. These scores proved, despite the challenges, that we provided the same level of guidance and service to our clients that we have always committed to. The highest level of proactive advice and guidance has always been our value proposition to our clients. This past year tested that proposition, and proved that our team accomplished our goals in a year where it mattered the most."
Michael Palmer, Fort Worth, Texas: "In 2020 and in response to the pandemic, we decided that we, as the Global Wealth team in Fort Worth, needed to stay in touch with our clients more than ever before. With less face-to-face meetings, we responded by reaching out to clients in many different ways: by phone, by email, via curated content with high-level advice and by video calls. We believe that our clients appreciated the many personal touches and that we constantly let them know that 1) We are here for them and 2) we care about them and their relationship with BBVA. I believe that the NPS improvement in 2020 was a direct result of this effort."
Giampaolo Consigliere, Miami: "Since the Global Wealth team has always taken the time to intimately know each one of our clients and what really matters to them, in difficult times, clients see the value of that even more. We fully believe our scores reflect not only our success as a team, but our dedication to our clients and their financial health."
Megan Ray, Denver: "Though 2020 was a year that raised many concerns, our group focused strongly on continuing to do what we do best; being a resource for our clients. By checking in early and often and showing that BBVA cares about the financial well-being of our clients, we were able to help them navigate challenges and assist them in transitioning through the year, which has helped further strengthen the bonds that we have created."
Jose Ramon Rodriguez, International Wealth: "Such a NPS achievement reflects our individual and team commitment to develop an environment of amazing customer service that makes our clients feel valued. An example of what we have done right, not only in 2020 but in the recent years, is that we have learned to listen and adapt quickly to provide effective solutions to their current and intergenerational needs. We are building the kind of reputation that any wealth management practice in the market desires."