Digital banking for BBVA's international corporate clients, refreshed with more and improved features
With a newly updated version of Global Net Cash, BBVA takes another step forward in the digital transformation of banking for global businesses and institutions. In the current context, BBVA recommends more than ever the use of digital channels and joins the challenge #iwillstayathome. The bank is delivering important improvements to its online banking solution, incorporating new features that will provide users with easier, more intuitive access to data with a unique digital experience, and all this in real time.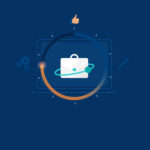 Global Net Cash was born with the goal of simplifying frequent business transactions for companies that operate across borders, and thus have demanding functionality and performance requirements for their online banking systems. Since its creation, the solution has provided clients with access to historical data for their global accounts; access via a single sign-on session to the digital banking platforms across the BBVA footprint; and basic management of payment and collection files in those countries.
Today, Global Net Cash has evolved into a more advanced version, incorporating new services within the platform that will support clients in their own transformations and will help them more efficiently manage their daily operations. All this from a simple and intuitive interface that delivers easy and fast search and management functionality. Global Net Cash's new features include:
The mobile app, providing anywhere, anytime access to consolidated information about accounts, payments, and collections in real time.
Global view of account balances and transactions: For their daily consolidation activity, clients will be able to access all historical data associated with their BBVA and third-party bank accounts. They will also have access to real-time detailed information for all their BBVA accounts.
Comprehensive and global payment management: Clients will be able to incorporate multi-country payment files, establish authorization processes, and track the status of each one, as a complement to its direct channel operations.
Emma Rey, Program Manager for Global Net Cash, comments: "We have built an advanced Global Net Cash model by listening to and working closely with global companies. Our job is to build a solution that acts as the foundation for day-to-day management decision making. To achieve this, we prioritized the management of reliable, comprehensive, and real-time data that can be consolidated."