The ECB is leaving interest rates and the parameters of its bond buying program untouched and President Draghi dismissed rumors about removing monetary stimulus before March 2017. The ECB has no plans to end the program abruptly.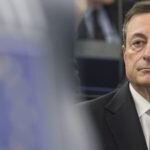 The Governing Council (GC) of the European Central Bank decided on Thursday to maintain 0.00% interest rates, also leaving the interest rates of the marginal lending facility and deposit facility at 0.25% and -0.40%, respectively. The eurozone monetary authority continues to expect interest rates to remain low for an extended period of time.
Regarding non-standard monetary policy measures, the ECB confirmed that the monthly asset purchases of €80 billion are intended to run until the end of March 2017 "or beyond, if necessary" according to the central bank's statement, until the ECB sees a sustained adjustment in the path of inflation consistent with its inflation target.
BBVA Research's report, ECB Watch, published yesterday, explains that yesterday's meeting  provided little news apart from dismissing rumors of tapering the Quantitative Easing (QE) program. "Decisions have been postponed to December, as widely expected, and no clues were provided on the discussion of QE extension or technical changes to cope with bond scarcity problems. We continue to expect the ECB to announce an extension of QE by December."
At the press conference, ECB President Mario Draghi categorically denied these rumors, which he attributed to "uninformed sources". When asked about an eventual "sudden stop" of the program, Draghi clarified that it is "not on anybody's mind". According to BBVA Research, "Draghi made clear that, even if they did not discuss it today, it is unlikely" that these measures will be abruptly halted. They recall, however, that "Draghi also underlined that QE is not forever, and depends on achieving a durable and self-sustained path of convergence to the ECB objective."