As expected, the European Central Bank left interest rates and its asset-purchasing program, or quantitative easing (QE), unchanged. After its policy meeting, Mario Draghi instead stressed concerns about the global risks posed by protectionism as well as the need to focus on inflation.
According to BBVA Research's ECB Watch, the ECB will continue with its asset-purchasing program at a monthly rate of €30 billion until September or beyond if deemed necessary to achieve its inflation target. The European monetary authority is confident the upward trend in inflation will continue toward its target of 2%. Draghi told the news conference after the meeting that while underlying inflation continues to be low, there are positive signs on the wages front.
The ECB also left rates on hold and ruled out any change in the short-to-medium term. Draghi said rates will remain low (currently at 0% and -0.4% in the case of the deposit facility) for an extended period of time after QE comes to an end.
The ECB President was relatively sanguine about the slowdown in euro-zone growth in the past few months, attributing this to factors of a "temporary" nature". Draghi reads the figures as part of the "normalization" of the euro-zone economy after a number of consecutive quarters of strong growth.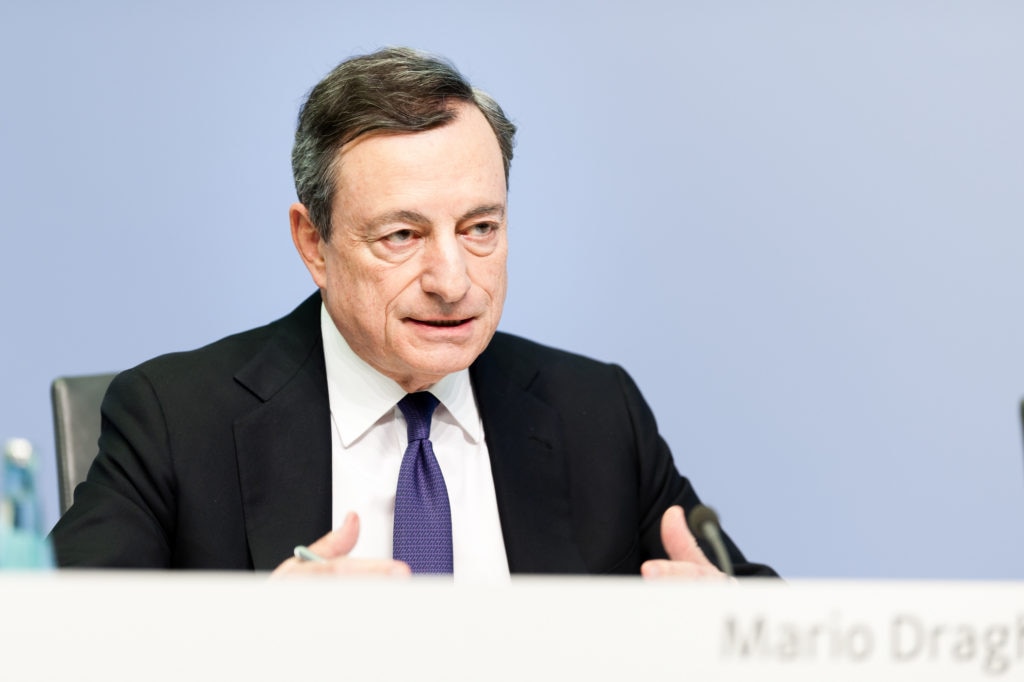 The President of the European Central Bank, Mario Draghi
Draghi was quite cautious about the outlook for the euro-zone economy. The EC President believes the risks to the euro-zone economy remain stable. However, as in the previous meeting, he reiterated concerns at the global level about the risks posed by growing economic protectionism.
The ECB eschewed any clues on its roadmap for monetary policy nor the next steps on the path to normalization, arguing it would be premature to do so based on current information. In its ECB Watch report, BBVA Research foresees the ECB providing more details at its next meeting in June, although it does not rule out the decision being put back to July. How the economy and inflation evolve will be key in determining if the current slowdown is only temporary or if it marks the start of a decline in in growth in the euro zone. This will set the course of future decisions taken by the European monetary authority.
The scenario envisaged by BBVA Research is unchanged from the previous month. The report foresees an unchanged panorama in which the ECB will end asset purchases in the fourth quarter of 2018 and hike interest rates in 2019 as previously flagged.