BBVA Allianz Seguros' premium growth tripled the market average in 2022
The Allianz and BBVA bancassurance joint venture is now one of the largest home insurance companies in Spain, with more than one million insured households and €276 million in premiums for this range of insurance products.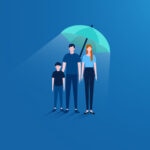 In 2022, all of the company's business lines sustained their positive trend, thereby strengthening the joint venture's activity and enabling it to achieve all of its goals. The increase of 85 percent in premiums written in business and SME insurance, more than 22 percent in accident insurance and more than 8 percent in home insurance, with respect to the same period of the previous year, are some of the key figures.
BBVA Allianz Seguros' home insurance performance, with €276 million in premiums written, more than one million homes insured and more than 390,000 claims handled in 2022, has made it one of the leading home insurers in Spain. A great response from the market is also reflected in the full range of insurance solutions offered by the joint venture, with 218,000 new policies taken out in 2022, 17 percent more than in the previous year. A total of 191,000 of the new policies taken out were personal lines (home, accident, death, travel assistance, automobiles and motorcycles), while the remaining 27,000 were commercial lines (retail, multi-risk business and SMEs, civil and environmental liability, executives and cyber). Digital sales continue their upward trend, accounting for 25 percent of home insurance policies and 26.9 percent of auto insurance policies last year.
Eugenio Yurrita, CEO of BBVA Seguros and Chair of BBVA Allianz, emphasized that "the integration of our teams of professionals and our firm commitment to collaboration has led us to celebrate this second anniversary in the conviction that we are on the right path, which will lead us to become a key company capable of generating a positive impact on people's lives."
For his part, Miguel Pérez Jaime, BBVA Allianz board member, said that "2023 will be key to complete the range of products and solutions for our customers, with a focus on offering the best after-sales service. We're on the right track to cement our position as the company with the highest quality value proposition for the bancassurance market."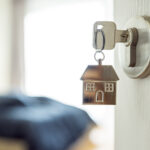 Insurance solutions for individuals and companies
Over the past two years, the company has launched 11 products in the non-life insurance range, available at all BBVA branches and through its online channels. A complete and innovative range of insurance solutions for individual and corporate customers.
A special mention should be made of the launch of the range of automobile solutions, with a very simple multichannel subscription for customers that allows them to obtain a tailor-made offer in just three steps. This product features new warranties and an expanded target audience with no restrictions by vehicle type. Similarly, home and business offerings have been updated and coverage has broadened to adapt to the latest consumer needs, including, for example, solar panel insurance.
BBVA Allianz's firm commitment to resolve any contingencies that may disrupt the activity of SMEs and businesses has led it to design products such as BBVA Allianz Cyber. This solution provides business customers with a battery of preventive measures and a personalized advisory service aimed at preventing attacks that jeopardize business continuity, in addition to exclusive covers, such as reimbursement for cyber ransom attacks.