BBVA Allianz Seguros, Spain's new non-life insurance company
Once the pertinent regulatory authorizations have been obtained, BBVA Allianz Seguros - Allianz and BBVA's new bancassurance joint venture that was announced in April this year - will begin to operate in Spain. BBVA Seguros has contributed around 1.18 million insurance policies to the new company, representing approximately €300 million in premiums issued by the end of 2019. The new company combines BBVA's distribution capacity in physical and digital channels with Allianz's innovative knowledge to develop simple, digital non-life insurance.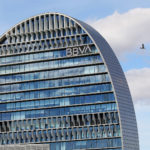 The agreement, for which Allianz has acquired 50 percent plus one share of the new general insurance company, establishes one of the largest bancassurance partnerships in the non-life division as it unites two global leaders with common strategic priorities. The new company will be known as BBVA Allianz Seguros, and will exclusively serve the bank's customers in Spain for non-life products - excluding health insurance - for the next 15 years.
BBVA Seguros received a total of approximately €274 million for the sale of this stake. In addition, Allianz could pay BBVA Seguros a variable amount up to €100 million based on the achievement of certain business objectives and milestones foreseen in the integration plan to which both parties have agreed. Not including this variable price, it is estimated that this transaction will generate a net positive result in taxes of approximately €300 million in the last quarter of the year, and have a positive impact of around seven basis points on the fully-loaded CET-1 capital ratio.
The current general manager of bancassurance at Allianz Seguros, Miguel Pérez Jaime, will become the new managing director of the joint venture. Accompanying him in the management team will be Carles Alsina, as head of business development; Emilia Macarie, as CFO; and Ramón Lasurt, as COO.
Eugenio Yurrita, CEO of BBVA Seguros and chairman of the new joint venture, said that: "Our main goal is to improve our customers' financial health. With the creation of this new company, we are moving one step further, as we are enriching the insurance value proposition. This new partnership, which begins today, will allow us to continue growing with a strategic partner, a global leader like Allianz."
"BBVA Allianz Seguros is a strategic endeavor for Allianz Seguros that will reinforce our presence in the market," said José Luis Ferré, CEO of Allianz Seguros and Vice Chairman of the new joint venture. "Together with BBVA, we want to develop innovative new insurance solutions that are simple and attractive to customers in order to remain aligned with our purpose: to insure the future of customers, also in the banking channel."