Fintech University: Technology meets finance at BBVA Innovation Center
BBVA's Innovation Center in Madrid is holding its first Fintech University today, an event that will bring together the top technology and finance gurus and discuss the sector's latest trends.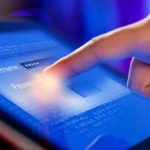 The goal of Fintech U is to analyze and teach participants how technologies like blockchain, wearables, and of course, the proliferation of smarthphones and mobile devices affect companies and the general public.
Together with Chris Skinner, one of the most influential people in the fintech sector, participants have the opportunity to participate in workshops, discussions, master classes and networking.
The head of Open APIs at BBVA and speaker at the event, Shamir Karkal underscores that: "Fintech U brings together experienced business men and women, investors and startups and gives them a forum where they can interact and learn from each other in a relaxed atmosphere, similar to how you learn at college."
Fintech U will also have a panel on the BBVA API Market, including presentations by Karkal himself and four firms using this ground-breaking tool in banking. Anfix, 4ANDGO, Geoblink and Bankfast will share their experiences from the last few months using the alpha version of BBVA's platform.
Other important participants in this event include companies like Everledger, the winner of last year's edition of BBVA Open Talent. Using blockchain technology, Everledger created a log to guarantee the ownership of valuable assets like diamonds. The CEOs of Holvi and Dwolla will join Everledger this afternoon, and will explain their experience as fintech startups that have started working with large corporations.
TransferWise co-fundador and CEO Taavet Hinrikus will offer a master class on innovations in the world of payment methods. TransferWise is considered one of the most disruptive startups in Europe and is also part of the European unicorn club.
Finally, there will be an informal discussion among the CEOs of the so-called "neo-banks" including Mark Mullen, of the mobile-only bank Atom, Johan Lorenzen, of Holvi, the company that provides online banking services for companies and Valentin Stalf of Number26, a mobile banking startup operating in Germany and Austria.
BBVA's Innovation Center is the ideal place to hold this event, as its fundamental purpose is to enable natural and constant interaction with the innovation and entrepreneurship ecosystem. That's why those who cannot attend Fintech U can access all the content here via streaming, as well as on social networks with the hashtag #FintechUniversity.