"We are in an extraordinary time for the asset management industry," says Jaime Martínez, global head of asset allocation at BBVA Asset Management. "We are witnessing a new landscape, characterized by regulation and technological disruption." Martinez reveals five trends that are transforming the world of asset management.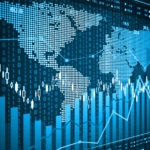 The enactment of regulations like MiFID II –regulations that require greater assessment and transparency–, technological developments, the global environmental agenda, a climate dominated by low interest rates: these are all factors that are transforming the asset management industry and creating new trends.
Advice
"We are in a climate of low interest rates, a climate that will drag on in time," Jaime Martínez points out. "In this context, risk-free assets don't deliver profitability. Assuming more risk and diversification is needed; and in this kind of environment, financial advice is essential: we have to join customers in their decision-making."
"Expected profitability is low, which is why the cost of investing is more important than ever"
Passive management
Passive management or index investing is an approach that uses investment funds to replicate the performance of indexes (like Spain's Ibex 35 or the S&P 500 in the U.S.) According to Martinez, passive management is on the upswing because with lower commissions, it is cheaper, and thus contributes to the democratization of investing. "Expected profitability is low, which is why the cost of investing is more important than ever," he explains. "Cost efficient investing is important. This implies growth in passive management, but also in active management, because to be more efficient, asset allocation portfolios are maintained through passive management vehicles."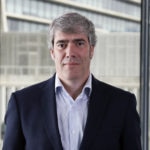 Jaime Martínez, Head of Asset Allocation at BBVA Asset Management.
Socially responsible investing
"We are all aware of how important it is to invest using environmental, social, and corporate governance criteria," he says. "It's something we all have to do, and as asset managers we are in a position to be able to pressure companies to adopt socially responsible policies. Sustainability is a strategic topic for us."
Behavioral economics
Behavioral Economics is a discipline that postulates that there are emotional and/or cognitive biases that affect economic or financial decisions. "We are exploring the field of behavioral economics to encourage customers to make better decisions," Jaime Martínez explains. "At the same time, we have incorporated it into the investment process, systematizing it as far as possible in order to avoid poor decisions based on the cognitive or emotional biases that we all have."
Technology
Technological disruption is playing a twofold role in the field of asset management. First, it is transforming the customer experience: there is a proliferation of platforms that walk the customer through the decision making process as well as giving them direct access to signing up for products. Secondly, artificial intelligence and data handling are revolutionizing the investment process. "Both the use of data and how it is handled are becoming increasingly important in the decision-making process," Martínez explains.