BBVA's Turkish unit has been singled out as the country's 'Most Admired Bank' by business journal Capital. The study is sponsored by T-Systems and conducted by ZENNA Research according to objective research principles.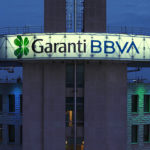 Garanti BBVA has made the top 20 of the most admired companies every year since 2004. And this year it earned the top spot as the 'Most Admired Bank' for the banking category and came in eleventh overall.
The Turkish unit was one of the top ten businesses in seven categories: it took the top spot in the digital transformation policies and applications category; placed third for IT investment; fourth for customer satisfaction; fifth for the employee competency, financial strength, and new product development and innovation categories; and ninth in the most trusted company category.
Although various companies have made Capital's 'Most Admired' ranking, taking special pride in making the top three for their sector, Garanti BBVA stands apart for its staying power: the bank has consistently been among the top three admired banks since 2010 and has placed second in the most admired company across all sectors.
Capital has been publishing its ranking of the country's 'Most Admired Companies of the Business World' since 2000, designating the most successful companies by sector according to reputation, trustworthiness, and value generated for their communities. Additionally, the magazine publishes extensive reviews of companies with recognized growth potential.
The study details the performance criteria for each 'most admired company' thus demonstrating precisely where and how the top ranking companies have made their mark. Twenty-three performance criteria were evaluated in order to identify their priorities as well as what sets them apart.