Garanti BBVA appoints Recep Bastug as its new CEO, replacing Fuat Erbil. Recep Bastug also becomes the new Country Manager for BBVA in Turkey. The change is effective as of September 1st, subject to required regulatory approvals.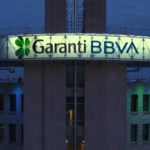 Recep Bastug joined Garanti BBVA in 1989 and has had an extensive career, holding a series of executive positions. From 2013 through 2018, he was a member of the bank's executive committee and responsible for Commercial Banking and Consumer Finance. He then decided to embark on a new professional path, taking the role of Executive Board Member with Ciner Group, a leading industrial conglomerate in Turkey.
"I'm thrilled to be back at Garanti BBVA, a place where I have grown both personally and professionally, and continue the great work done by Fuat Erbil in these years," Recep Bastug said.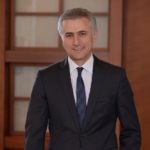 Recep Bastug CEO of Garanti BBVA.
Fuat Erbil is leaving the group to take on new personal and professional challenges, following more than 20 years at the bank and four as its top executive. "After an extensive career in banking, I cannot help but thank the bank for their trust in me," said Fuat Erbil. "I am very proud of Garanti BBVA's contribution to society and the Turkish economy, with a vision that is both customer-centric and digitally-differentiating, always looking to bring the age of opportunity to everyone."
BBVA Group CEO Onur Genç has also acknowledged Fuat Erbil's great contribution in his years as CEO of Garanti BBVA and wished Recep Bastug the best success. For Genç, "Fuat and Recep genuinely represent the strength of Garanti BBVA's talent base and everything that the team has achieved in recent decades: transforming Garanti, and turning it from a small bank into one of the largest and most admired financial institutions in the country."