Garanti BBVA sponsors Turkey's Second National Blockchain Workshop
Garanti BBVA keeps its finger on the pulse of new technology, sponsoring the Second National Blockchain Workshop, organized by TÜBİTAK Bilgem, Turkey's Informatics and Information Security Research Center.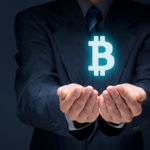 With the theme 'Digital Identity in Blockchain' this year's workshop focused on how blockchain will change the lives of individuals and institutions alike. Domestic and international guest experts discussed projects currently underway, and participants were able to try their hand at blockchain software development during various training sessions.
The workshop, held recently in Istanbul, aims to contribute to Turkey's blockchain technology strategy. One of the initiatives discussed was the Distributed Digital Identity mobile app developed by TÜBİTAK Bilgem. The app allows people to confirm their identity with biometric data securely stored in their mobile devices. Other featured projects included efforts to simplify state infrastructure and reduce costs.
BiGA (One Gram Gold), the Takasbank project supporting blockchain-based gold transactions was also showcased at the event. Garanti BBVA is the only private bank with a node in the Takasbank platform. The goal of this project is to create an infrastructure that uses standardized and recorded blockchain technology to make equivalent physical transfers to Borsa Istanbul vaults on behalf of Takasbank.
Garanti BBVA is the only private bank with a node in the Takasbank platform
Turkcell also shared details about two of its new projects that use blockchain technology, one of which demonstrated digital identity functionality. Other active projects presented at the workshop include two of TÜBİTAK's ventures: a project to integrate blockchain with the e-government system that verifies claims made by individuals in courts and a project to ensure energy is efficiently distributed over smart energy networks.
Additional topics of discussion included digital printing at the Central Bank, the underground economy and how to combat it, and creating a more stable economy by integrating Turkish banks into a transparent system where bank accounts would be held at the Central Bank and banks would only process data there.
Garanti BBVA's parent company is no stranger to blockchain developments, having conducted a number of blockchain operations in recent months. The most recent examples include the world's first blockchain syndicated loan arranged with Red Eléctrica Corporación, the first structured green bond to use this technology, issued on behalf of Mapfre, and the first sustainable blockchain-powered "Schuldschein" created for the regional government of Madrid.
BBVA Group was also included as one of the 'Blockchain 50', a Forbes magazine list that recognizes the leaders in the use and development of this exponential technology. The U.S. publication specifically focused on BBVA's efforts in the area of blockchain-powered syndicated loans, which are used by the bank to further transparency, security, and efficiency throughout its business processes.