As part of Turkey's national solidarity campaign, BBVA's franchise will donate 200 ventilators to the Turkish Ministry of Health.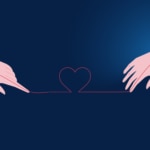 Garanti BBVA takes another giant leap forward in the fight against coronavirus by donating medical equipment to treat people infected with COVID-19. The initiative, which foresees the delivery of 200 ventilators worth approximately 30 million Turkish lira, is part of BBVA's global campaign to help countries where it has a presence by providing medical equipment and materials to treat COVID-19 patients.
The bank will import the 200 ventilators and will deliver them to the Turkish Ministry of Health. The VG70 ICU ventilation devices will be delivered to the hospitals in need during this global emergency.
Garanti BBVA was one of the first Turkish companies to organize efforts to fight this epidemic. A few weeks ago, the bank donated 10 million Turkish lira to university hospitals for the purchase of medical devices and materials. This brings Garanti BBVA's total contribution to 40 million Turkish lira. The BBVA Group plans to donate a total of €35 million in the different countries where it operates.
Garanti BBVA CEO Recep Bastug stated that: "Both in our country and globally we are facing a very difficult test." In this regard, he underscored that the priority for everyone is human health, solidarity and the support they can give. "Garanti BBVA is offering this second package of assistance as part of the €35 million that the BBVA Group foresees for the countries where it operates," said Bastug.
The executive stressed that "prior to the start of this solidarity campaign, we had already made an effort to do our part by donating 10 million Turkish lira to university hospitals to contribute to their purchases od medical equipment. Aware of how critical those donations are in these difficult times, we are contributing 30 million Turkish lira to purchase ventilators."
"We are convinced that the way to overcome this period with the lowest number of human losses is through solidarity, the proper identification of needs and collaboration. At Garanti BBVA, we know that human health is the priority and we will continue our efforts in this direction," concluded the CEO of BBVA's Turkish franchise.