Garbiñe Muguruza, who fell against US' Serena Williams, the world's number one, 6-4  6-4 in this year's Wimbledon final, was just a few steps away from glory at the All England Club, like Lili Álvarez and Arantxa Sánchez Vicario years ago. Conchita Martinez remains the only Spanish female player to accomplish this feat.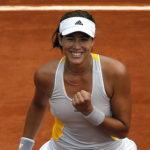 The protocol, repercussion and magic of the setting, and the strength of her rival ended up upsetting Muguruza's dream, a newcomer to the forefront of the professional circuit, who's already claiming her spot among the best. Garbiñe is fourth female Spanish player to play in a Wimbledon final.
Despite her defeat, her future looks bright and her career will surely span plenty of headlines. Serena Williams, the WTA's undisputed no.1 player, praised Garbiñe's bright prospects after the final: "Don't be sad. You'll be holding this trophy very soon, believe me.," she said.
Garbiñe Muguruza, who played her first final in the All England Tennis Club at 21 years of age, just as Lili Álvarez did 89 years ago, failed in her attempt to replicate Conchita Martínez' success, who remains the only Spanish woman to conquer the London lawn.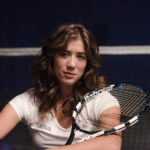 Spanish tennis failed to add yet another entry to its list of Grand Slam victories, this time to the London tournament's roll of honor. Conchita Martínez's 1994 victory over nine-times winner, US'  Martina Navratilova, still stands as an unmatched accomplishment for Spanish rackets. But Garbiñe still has a long career ahead of her.
Conchita remains the only Spanish player to have won the women's singles title at Wimbledon. It has been a while since Conchita succeeded where Lilí Álvarez and Arantxa Sánchez Vicario failed. Lilí Álvarez has the honor of being the Spanish player who's played more Wimbledon finals. She made it to three consecutive finals in 1926, 1927 and 1928, but didn't win any of them. Her rivals, England's Kitty McKane, in two occasions, and US' Hellen Wills, on another one, took the glory from one of the pioneers of Spanish sports.
Álvarez always regretted not having won the first of the three finals. She lost in three sets (6-2, 4-6 and 6-3). Her after match statements bear witness to her frustration after not being able to lift the first great trophy that Spanish tennis would have achieved. After that, she didn't stand too many options against Wills the next year. The US champ, who won eight tournaments, didn't seem to struggle too much beating her in two consecutive finals. She took both matches in straight sets. The first by 6-2 6-4 and the second by 6-2 6-3.
Conchita won her first and only final, 66 years after Lilí Álvarez's third and last, more than six decades of defeats in the most important tournament played on grass. And where Álvarez failed in three consecutive occasions, Conchita, recently elected as captain of the Davis Cup, succeeded in the only chance she had. Her rival, Navratilova, was a fading tennis 'beast', a woman that would be bidding farewell to a tournament that she had won in nine occasions. Her final against Conchita would be her last.
In a thrilling match, the Spaniard, who suffered a contracture during the second set that required assistance from a physical therapist, made history with an unprecedented victory for Spain. The final score of the game was 6-4, 3-6 and 6-3. During the after-match press conference, Conchita, somewhat stunned yet, made clear how much it meant for hear to accomplish what no other Spanish woman had before.
If Spain had to wait 66 years to see another Spaniard play at a Wimbledon women's final, it would only take Arantxa Sánchez Vicario one year to make it all the way to the final. Her rival, Germany's Steffi Graff, put an end to the dreams of the Barcelona-born player. And she did the same next year, when Arantxa reached the final again. Arantxa came really close in the first final in a very tight match: 4-6, 6-1 and 7-5, the last set not being apt for the faint-hearted. In the 1996 final, Graff clearly dominated the match, and claimed victory in straight sets 6-3 7-5.
To twitter
Garbiñe Muguruza had her shot, just like Arantxa with Steffi Graff or Conchita with Navratilova before her
19 years have gone by since Arantxa's feat. Almost two harrowing decades for the Spanish women's tennis in Wimbledon. Garbiñe Muguruza had her shot, and just like Arantxa with Steffi Graff or Conchita with Navratilova before her, she had to fight against the best racket of the moment: Serena Williams claimed victory over Garbiñe Muguruza, the fourth female Spanish player to reach a final.
Only one Spanish female tennis player has been able to have her name engraved in Wimbledon winners' rolls of honor Garbiñe failed to add a second name that list. In men's tennis, the roll of honor includes the name of two members of the 'Spanish Armada', winners at the All England Club: Manolo Santana and Rafael Nadal.
Santana won the only final he ever played, in 1966, against US' Dennis Ralston, who he beat 6-4, 11-9 and 6-4. Nadal is the only Spanish player who's won more than once. The player from Manacor has played five finals in the London center court. He won two, in 2008, against Roger Federer, and in 2010, against Czech Tomas Berdych. In 2006 and 2007 he fell to Federer and in 2011 to Novak Djokovic.
Follow Garbiñe Muguruza's footsteps, BBVA Ambassador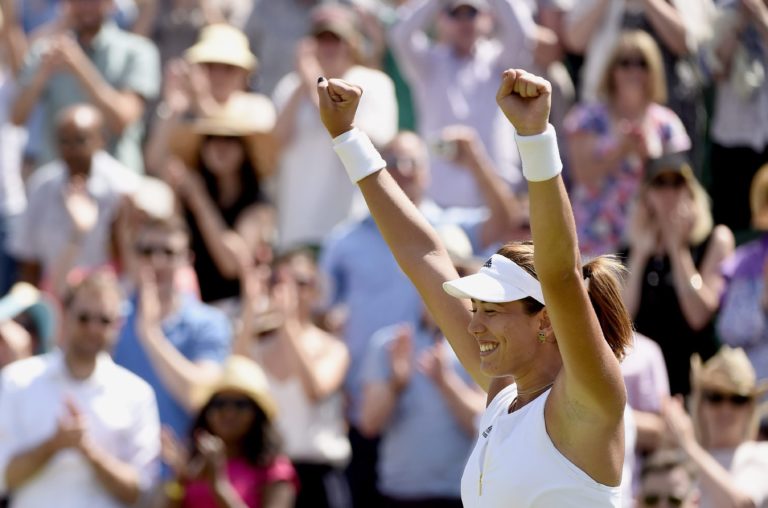 Official webpage
facebook.com/GarbineMuguruzaBBVA
instagram.com/gmuguruzabbva
@GMuguruzaBBVA