Global securities services: the great unknown in investment banking
Alexis Thompson, Head of Global Securities Services at BBVA, explains what the securities services business within the investment banking sector consists of, what clients expect and what tasks it carries out.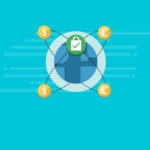 The wholesale banking business includes an area of securities services. Its function –often unknown– is to support institutional customers in matters involving their securities portfolio. It could be defined as a custodian bank for the securities of major corporations, insurance companies, investment and pension fund managers and even other banks.
When a customer places an order to purchase shares or bonds, for example, and the order has been executed on the stock market, a process is triggered in the operations team. This team has one sole objective: to ensure this purchase is liquidated correctly: that the securities are duly deposited in the customer's securities account in their custodian bank, or that the corresponding dividends are collected in the customer's account. This way the customer can concentrate on making investment or divestment decisions without having to worry about the whole process after the deal is completed. It is here in the entire post-trade process where the work of securities services comes to the fore.
BBVA, as a regional player in the custodian business, operates in the Spanish and Latin American markets. This business covers a wide variety of customers. Behind the large securities portfolios of institutional customers there are often private customers who can initiate the whole chain. This is the case for example of a foreign bank with a global securities account in BBVA where it deposits all its customers' Spanish shares and bonds.
From the operational point of view, we can single out three areas in the work of security services:
Clearing and settlement for the exchange of information between the two parties in a securities transaction and the final settlement of the securities –in the buyer's account– and the cash –in the seller's account.
Custody. The paid-up securities are maintained in the customer's account, and any corporate event that may occur, such as dividends or coupons, is processed. Securities services also take care of processing tax claims in cases of cross-border securities.
Services for securities issuers. This involves managing general shareholders meetings or distributing dividends or coupons among the holders of the securities in the issuing entities.
In recent years, we have witnessed a series of far-reaching changes in the world of finance. The new regulations and structural transformations have shaken this business to its core, and have consolidated participants with a more solid structure. It is also worth noting the opportunities offered by the incorporation of new technologies in the business area. A clear example of this is the blockchain system, a movement that tends to decentralize processes and reduce execution times. BBVA is already working with this paradigm shift in a range of areas.