Global Wealth Program offers perks, compliments of BBVA Compass
Positive connotations saturate the word "complimentary", and for good reason. For people who utilize BBVA Compass' Global Wealth Client Program, "complimentary" takes the form of a multiple benefits for BBVA Compass Global Wealth clients.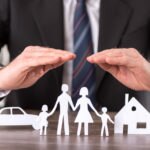 The perks, ranging from higher education opportunities to expert advice in asset management, reach into the realm of membership status. The benefits, available for Global Wealth segment clients within the bank who enroll in the program, is full of specifically-tailored services.
"They are one piece, albeit a key piece, to our overall Global Wealth Program," said BBVA Compass Global Wealth Segment Executive Giampaolo Consigliere. "We know the needs of our clients, and how their personal and professional lives can operate from all over the world – so we wanted to offer specialized perks that created ample opportunities for them, whenever and wherever."
Some the program's complimentary services include:
Christie's art and collectibles concierge service*
Educational opportunities with prestigious universities**
Expert medical advice through Advance Medical**
Access to a global network of banking professionals
"As I said, there are plenty of benefits that come with being part of our Global Wealth Program, besides our complimentary services," said Consigliere. "I'd tell any client whose looking for a unique banking experience specifically molded to their lifestyle, to not only look at all of their options, but choose the option that offers the most flexibility. That's what our program offers."
---
Click here for more information about the overall BBVA Compass Global Wealth Program.