Christie's, BBVA Compass kick off tour to bring rare artworks to clients in four cities
BBVA Compass and Christie's kicked off a four-city tour this week to bring high-end American art to the bank's clients in Houston, Denver, San Diego and Birmingham, Ala.
For the past three years, the renowned auction house and the bank have brought rare artworks, wine and other collectibles to clients in 30 events in 18 cities, including Los Angeles, Miami and New York. Eight art pieces, valued at a total of around $5.4 million, are going on this swing through four cities, the most stops the tour has made in a single month. The works featured are by noted impressionist Frederick Carl Frieseke and portrait painter Irving Ramsay Wiles, among others.
"Our collaboration masterfully blends high-end insight from Christie's experts with financial advice from our own experts on managing assets like the ones we see on the tour," said BBVA Compass Global Wealth Executive Giampaolo Consigliere. "Our clients walk away from these events armed with the kind of knowledge they'd be hard-pressed to find anywhere else."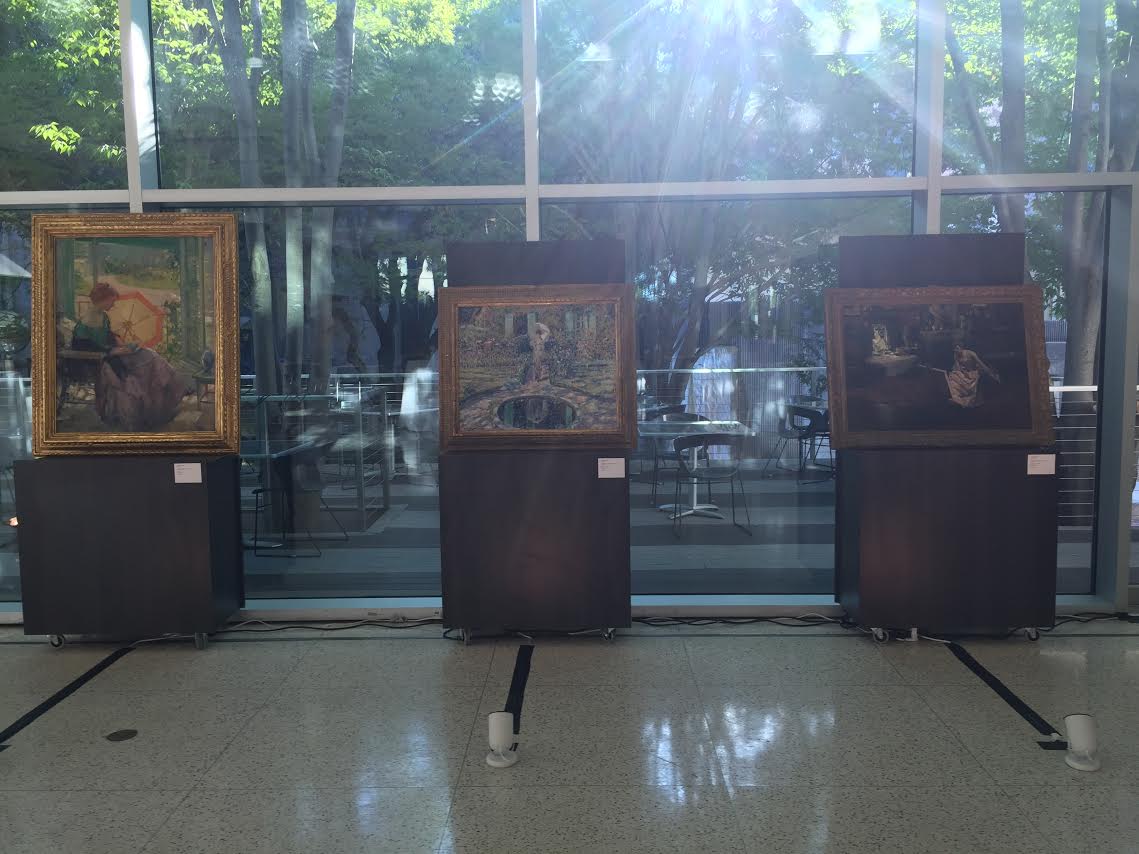 A 2014 report by Deloitte found that wealthy individuals in the U.S. hold an average of 9 percent of their total net worth in so-called "treasure assets" — fine art, antiques, wine, classic cars and jewelry. Such assets require precise documentation for insurance purposes and estate planning.
The BBVA Compass tour with Christie's has so far featured jewelry, watches, fine wines and artworks of varying genres — impressionist, modern, post-war and contemporary, including pieces from American pop artist Andy Warhol.
Pièces de résistance
The four-city tour starts Oct. 5 in Birmingham and ends Oct. 17 in San Diego. It will feature the following pieces of art, with Christie's American Art Expert Liz Beaman serving as a guide.
Artist: Irving Ramsay Wiles (1861-1948)
Idleness
signed 'Irving R. Wiles' (lower right)
oil on canvas
26 x 36 in. (66 x 91.4 cm.)
Painted circa 1889.
$400,000-600,000
Artist: Charles Sheeler (1883-1965)
View of Central Park
signed 'Sheeler.' (lower right)
conté crayon on paper
9 x 9 ⅝ in. (22.9 x 24.4 cm.)
Executed in 1932.
$200,000-300,000
Artist: Childe Hassam (1859-1935)
Bastille Day, Boulevard Rochechouart, Paris
signed and dated 'Childe Hassam./Paris 14th July 1889.' with artist's crescent device (lower left)
dated again and inscribed 'Boulevard Rochechouart' (on the reverse)
oil on panel
7 ¼ x 9 3/8 in. (18.4 x 23.8 cm.)
Painted in 1889.
$600,000-800,000
Artist: William Merritt Chase (1849-1916)
Shinnecock
signed 'Wm M Chase.' (lower right)
oil on panel
6 ½ x 9 ½ in. (16.5 x 24.1 cm.)
Painted circa 1895.
$400,000-600,000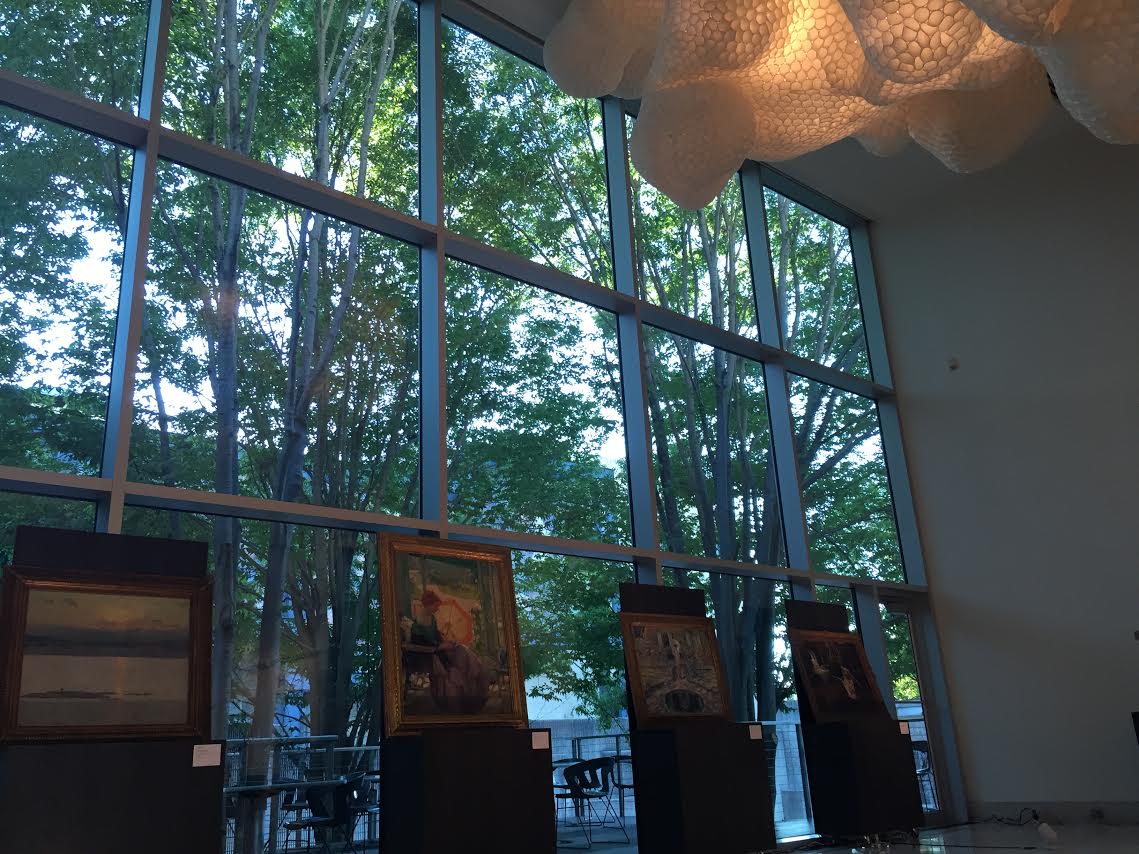 Artist: Frederick Carl Frieseke (1874-1939)
The Garden
signed 'F.C. Frieseke' (lower left)
oil on canvas 25 ½ x 32 in.
(64.8 x 81.3 cm.)
Painted in 1913.
$1,500,000-2,500,000
Artist: Childe Hassam (1859-1935)
Sunset: Ironbound, Mt. Desert, Maine
signed and dated 'Childe Hassam 1896' with artist's crescent device (lower left)
signed again with initials and dated again (on the reverse)
oil on canvas 26 x 30 ¼ in.
(66 x 76.8 cm.)
Painted in 1896.
$1,500,000-2,500,000
Artist: Richard Edward Miller (1875-1943)
Tea-Time
oil on canvas
39 ½ x 32 in. (100.3 x 81.3 cm.)
Painted circa 1914.
$600,000-800,000
Artist: Fairfield Porter (1907-1975)
Lobster Boat, Morning
signed and dated 'Fairfield Porter 70' (upper right)
signed and dated again and inscribed with title (on the stretcher)
oil on canvas
27 ¾ x 31 ¾ in. (70.5 x 80.6 cm.)
Painted in 1970.
$200,000-300,000