Greenwich Associates highlights BBVA USA for its "standout" COVID-19 response
In what has been a steady flow of awards from Greenwich Associates, BBVA USA was recently recognized by the financial industry research firm for its response to the COVID-19 pandemic.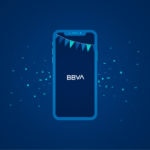 The bank was highlighted in the firm's Standout Banks Amid Crisis list for the second quarter in the Middle Market Banking category. The honor was given to banks that found ways to make it easy for companies to do business during the ongoing health crisis.
"When looking back at the start of the pandemic, and the uncertainty it brought to U.S. businesses, then add the challenges that our own operation faced, it amazes me what our team did in such a short amount of time," said BBVA USA Chief Operating Officer Rafael Bustillo. "Our employees stepped up to not only face the situation, but adapt to it. These businesses are the backbone of the U.S. economy, and our team's tireless work yielded successful results for a vast number of companies that are still in operation because of it."
BBVA USA's work surrounding the Small Business Administration's (SBA) Paycheck Protection Program was a key cog in its response to the COVID-19 situation, which included funding approximately $3.3 billion small business loans in less than 60 days, processing more than 22,000 applications and impacting approximately 360,000 jobs through that effort.
In addition to those results, more than 200 employees from across the commercial, wealth and retail lines of business — from administrative assistants to relationship managers — volunteered their time to help process applications for those funds. On the digital side of the bank's response, the bank developed its online PPP loan application in just three days, when developing a new online application would ordinarily require up to a year of planning, development and deployment.
The new recognition from Greenwich came after the firm identified only a select number of banks that were "viewed by their commercial banking clients as 'Standouts' in their response." Clients gave their thoughts in the latest Greenwich Market Pulse Study that was published in late July. 
In the past few years, BBVA USA has made frequent appearances in Greenwich's list of awards, including a pair of middle market and small business banking honors for its West Region in early 2020, a customer experience award in middle market banking in 2019, a small business award in proactivity in 2018, and a wealth management recognition in 2016.