The BBVA Historical Archive is a private business archive that traces its roots back 160 years, to the bank´s founding in 1857. Located in Bilbao, it houses the basic documentation of the three banks that would later form BBVA: Banco de Bilbao, Banco de Vizcaya and Argentaria. During the 19th and most of 20th Century, their geographical context was largely limited to Spain; it was only at the end of the 20th century that BBVA began its international expansion.
The mission of the Archive is to preserve the historical memory of the bank and put it at the service of society. For that reason, it can be understood as a way to preserve cultural identity – in this case, the identity of a bank that today has a worldwide scope.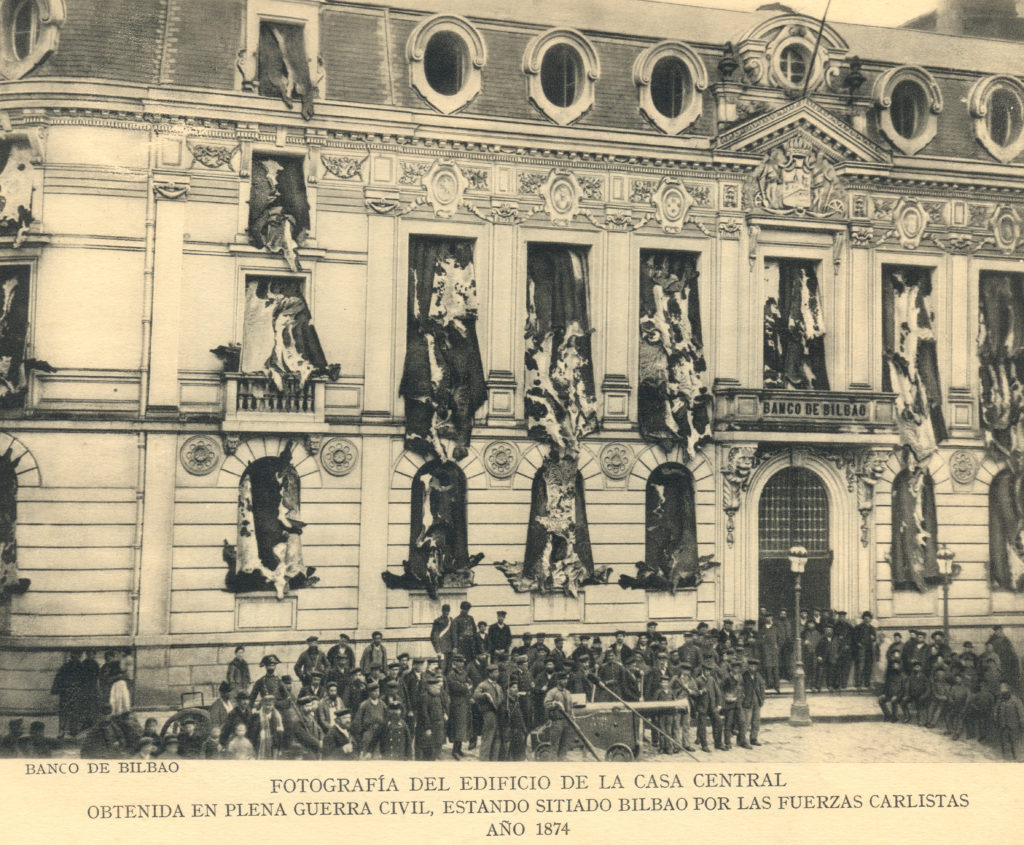 Image of the seat of the Bank of Bilbao during the Carlist Wars (1874).
1971-1983. Prologue and early years
At the Board meeting of February, 1971, the directors of Banco de Bilbao recognized the need to create an "archive or museum," that would safeguard the past and the identity of an institution which, by that time, was already a century old.
While José Ángel Sánchez Asiaín as president of the Banco de Bilbao, the idea took a qualitative leap forward. The first attempts to create a "museum-archive" were undertaken, with materials being collected and deposited in the Palacete de San Nicolás, a 19th-Century building in the historic center of Bilbao. In 1979, as the bank was celebrating 125 years of history, it published the first social responsibility report ever issued in Spain. Simultaneously, the foundations were laid for the creation of the archive. The first mission was to seek out the history of the group; the search was soon underway for books containing minutes of meetings, accounting ledgers, and other documents about the bank's operations over the years.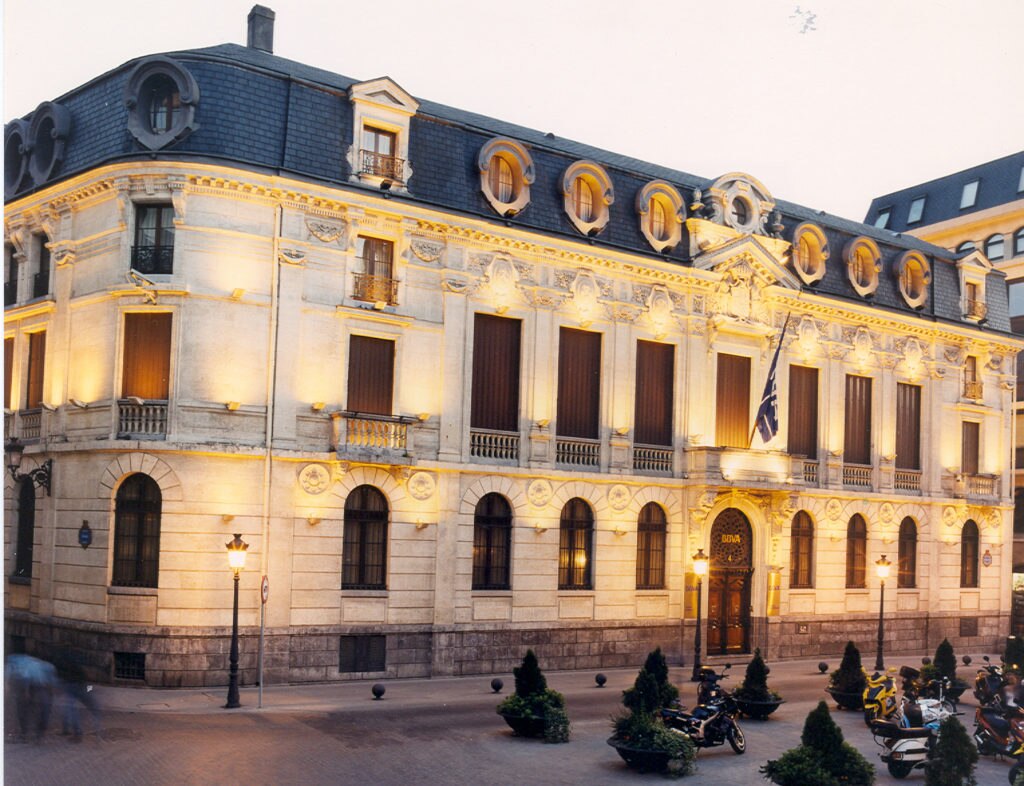 BBVA – San Nicolas 4 (Bilbao)
A new department was installed in the Palacete de San Nicolás, where the first books, documents, and collections of different kinds were brought together, thus creating the first archive of a private bank in Spain.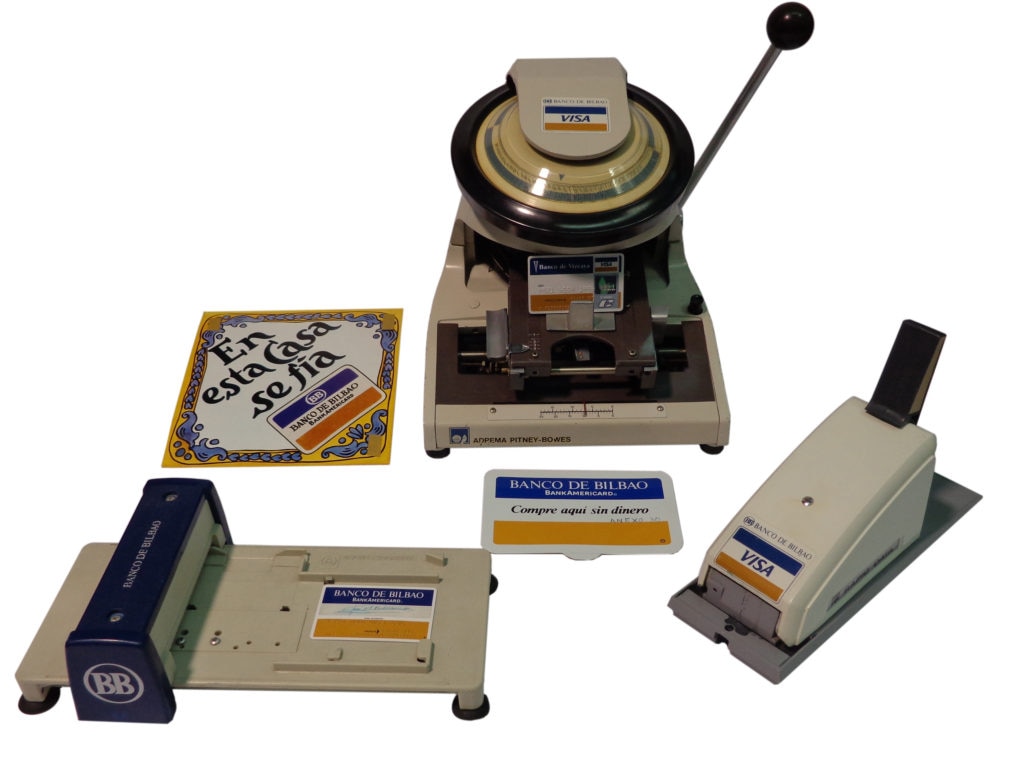 The first bank card stamping machine that was in Spain (year 1971). The Bank of Bilbao was the pioneer in this matter. We see here the first and second model of 'bacaladera'.
In 1989, the Banco de Bilbao and Banco de Vizcaya merged to form BBV. The Historic Archive holds the documentary evidence of that event; in fact, the first board of directors meeting of the merged bank was held in the Palacete de San Nicolás.
1999: Argentaria and BBVA
The subsequent merger of BBV with Argentaria, which created the present-day BBVA, led to an expansion of the patrimony of the Historical Archive, as documents arrived from the banks that had formed the Corporación Argentaria. A great many books of minutes and accounting arrived, increasing the holdings of the archive considerably.