Hotels, restaurants, entertainment, and transport begin their recovery worldwide
The end to mobility restrictions has begun to show in the hotel, restaurant, entertainment, and transport sectors. All of them displayed signs of recovery in May 2021, although at unequal rates depending on the country. This according to 'The COVID-19 Impact on Consumption in Real Time and High Definition,' the latest report published by BBVA Research.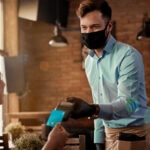 Data collected by BBVA Research, which analyzes the evolution of consumption based on transactions carried out with BBVA cards and in BBVA's points of sales, shows a recovery in spending in all countries. In May, the effect of the first weeks of the removal of mobility restrictions started to correct itself, which was reflected in significant, yet more moderate growth rates of spending.
Total card consumption by country
Mexico is the exception to this dynamic, where a growth in spending was not so marked in April, but grew even more in May, with a new 52 percent increase in card consumption compared to 50 percent in April of the previous year.
As to the rest of the countries analyzed, we see that their interannual figures continue to be exceptional, but more moderate than in the previous month: consumption in Spain grew 69 percent compared to 116 percent in April; in Turkey 57 percent versus 91 percent; and in Colombia 54 percent compared to 84 percent the previous month.
Peru once again shows the report's largest increase in card spending with a year-over-year increase of 145 percent, but which already shows a correction compared to the exceptional figure of 211 percent in April.
Sectors most affected by mobility restrictions, such as hotels, restaurants, entertainment, and transport, have begun their recovery in all the countries that were studied, although at unequal rates.
Card consumption by sector inter countries in May 2021
Comparison with prepandemic figures
Restaurant spending bounces back to figures very similar to data from the year before the pandemic (2019), with the exception of Argentina, Colombia and Turkey.
Hotel spending still has room for growth in Argentina, Colombia and Spain in order to recover its pre-COVID figures, while in Mexico, Peru and especially Turkey, spending is above 2019 spending.
The entertainment sector remains the only one struggling to return to pre health crisis figures. While cinemas, music, theaters, and museums are beginning to recover, they still show levels lower than those observed in 2019, with the exception of Spain.
Transport spending presents a similar dynamic with Peru as the only country with levels higher in 2021 than those in 2019.
Electronic commerce, which experienced extraordinarily positive rates throughout 2020, is beginning to moderate in some countries given the recovery in mobility.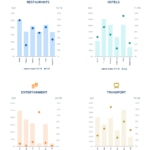 The recovery of global consumption, month by month
In 2020, BBVA Research began to analyze the impact of COVID-19 on consumption in Spain and the rest of its geographies thanks to the use of big data technologies. In order to monitor the economic evolution of the different countries where the bank operates, this technology uses aggregated and anonymized transactional data of millions of operations carried out with a BBVA card or that are registered in BBVA's point of sales terminals.
The report, which includes complete and global data for the month of May, can be downloaded from its website where navigable graphs with information on the economic global recovery are also accessible.