How Europe survived the perfect storm and future challenges for the eurozone
Over the last few years, Europe has lived through a perfect storm. Recession has strained its economic and political institutions to the limit. The situation was enough to keep anyone from being able to sleep: banking crisis, sovereign debt crisis, risk that the euro would disintegrate and risk of deflation. However, Europe has survived this perfect storm "thanks to the role played by the European Central Bank during the crisis and the institutional encouragement of European authorities toward building a genuine banking union," says José Manuel González-Páramo in an article in "Cuardenos de Información Económica" by Funcas under the title The ECB and banking union: working toward a more integrated and resilient Europe.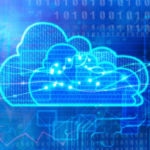 In his opinion, "over the last four years authorities have taken a major step toward building a more united and resilient Europe, capable of facing future crises." However, BBVA's executive director reminds us that "the job is not finished yet." There are still two pending issues: fiscal union and political union.
José Manuel González-Páramo suggests that the "euro zone be perfected to give it a more robust architecture." He believes that this step is essential "to be able to better withstand future financial and real shocks and to ensure optimal ECB operation without the restrictions imposed on the monetary authority: an institutional structure characterized by capital market and bank segmentation without a single fiscal authority acting as counterparty."
Nevertheless, he is worried about the "different points of view and levels of ambition. They could represent an obstacle to the path we have set on." He encourages European leaders to "approach these topics from a long-term perspective, looking into the distance rather than the next few meters."
"Now more than ever, we need to find out to which extent countries are willing to give up some of their sovereignty and what pace they wish to set to finish building the Europe we want for the future," he concludes.