SMEs
Updated: 27 Aug 2020
How the government shutdown affects your Small Business Administration (SBA) Loan
In general, banks are able to continue with business as usual during a government shutdown. Accounts can be opened, transactions can be processed, loans can be funded. However, there are some areas that rely heavily on federal employees in specific situations.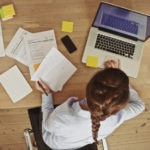 Loans guaranteed by the Small Business Administration (SBA) is one area that may see some processing slowdowns -- particularly in processing applications and funding loans -- during the shutdown.
Here are a few examples given in a Q&A from BBVA Compass SBA Division Manager Greg Clarkson:
What will happen to my SBA loan application? For the loans that BBVA Compass has closed during the shutdown, we have already obtained SBA approval; however, new SBA loan requests that are being processed cannot be closed without the SBA approval.  This especially impacts the SBA Express loans that need the quick response to meet immediate financing needs.
What other potential delays might be caused by the shutdown? The government shutdown of other agencies has further delayed our SBA lending activity. For instance, the SBA requires banks to verify a small business' financial information with the Internal Revenue Service (IRS). These verifications cannot be performed as this portion of IRS is part of the shutdown. As such, small businesses cannot have their SBA loan closed which creates further loan funding uncertainty.
How might the SBA shutdown impact the economy? On average, the SBA approves $500 million per week in new loan requests through its flagship 7A guaranteed lending program.  Additional real estate projects are financed through the SBA's 504 loan program. Without the financing necessary to fuel the nation's main street growth, the strength of local economies are being put at risk. The SBA loan supports the small business and their employees, as well as their suppliers, equipment vendors, real estate agents, and other people helping the small business succeed.
What can impacted small businesses do? Unfortunately, during this shutdown, small businesses that need SBA financing have no alternative but to wait.  BBVA Compass will continue to take new loan applications -- as well as processing existing requests -- up to the point of obtaining SBA approval.  If your loan closing is delayed as a result of the shutdown crisis, you may need to obtain an extension for any real estate closings, lease negotiations, equipment purchases, or other financing needs that would be funded with your SBA request.
What type of SBA services will be unavailable? During the government shutdown, banks won't be able to get new loan approvals from the SBA. They also will be unable to process changes for existing SBA loan approvals or request any servicing actions to modify existing SBA loans.
BBVA Compass expects to return to business as usual soon after the government shutdown is resolved. If you have specific questions regarding a pending SBA application -- or if you are planning to initiate an application -- reach out to your local BBVA Compass SBA loan officer.