Almost 800 hackers will compete in BBVA Hackathon 2020
The teams will have 40 uninterrupted hours to solve one of the 12 programming challenges posed by BBVA.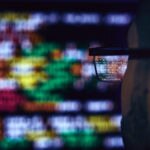 The BBVA Hackathon 2020 has attracted a total of 3,544 candidates so far, of which 792 made the final cut. From Oct.16-18, the programmers will compete to solve 12 digital transformation challenges in the financial sector.
Among the final participants, 344 are women. In addition, 53.9% are from Mexico, the hackathon host country, while 22.9% are from Peru, 13.4% from Colombia, and 9.8% from Spain.
Over the weekend, the teams of programmers will have to collaborate to create solutions for one of the challenges posed, in fields ranging from biometrics, data science, and the development of solutions for SMEs to sustainability.
You can follow the event, which will be streamed on the BBVA Open Innovation platform. At the end of each challenge, a jury made up of people on the Open Innovation team will evaluate the teams' work and choose a winner. Over the weekend, you can also follow several fun challenges on the platform.
One of them will be Paint the Tower, where participants will program original lighting for the BBVA Tower in Mexico. The winning design will be projected during the event's closing ceremony. Programmers can also participate in the TikTok Hackers challenge, which will consist of making a video to give advice to the other hackathon participants on the social network using programming tricks. Another fun activity will be to personalize the BBVA Tower with Instagram stickers, which users can find in the BBVA Open Innovation profile, and share with other participants.
On Sunday, Oct. 18, the finalists will be presented, and then the judges will deliberate and announce the winners. You can watch the awards ceremony on the Open Innovation platform, which will also stream talks given by experts.
The winner of the main challenge will receive 80,000 thousand pesos (about 3,100 euros), while each winner of the other challenges will receive a prize of 40,000 thousand pesos (about 1,500 euros).