BBVA AI Factory, among the world's best financial innovation labs, according to Global Finance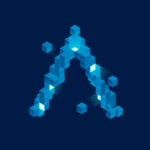 The AI Factory is the global development center where BBVA builds its artificial intelligence capabilities. Its mission is to help create data products adapted to the needs of an increasingly digital population and to position BBVA as a leading player in the new world´s banking scene.
Optimizing remote agents' work to improve customer service or providing BBVA teams with key knowledge to detect fraud. These are just some of the areas that have benefited from the work with data that began at BBVA more than a decade ago and gave way to the creation of the Artificial Intelligence Factory in 2019. Today the team has 50 professionals from different disciplines: data scientists, engineers, software developers, data architects, and "business translators", that is, professionals who serve as a bridge between analytical capabilities and business needs. In addition, the number of people working under the BBVA AI Factory project umbrella is close to 200, including professionals from the BBVA Group.
BBVA AI Factory is one of the financial sector's largest global bets seizing the opportunities of the data age for everyone. "This recognition is a boost to the company's strategic approach, which seeks to maximize the value we generate in the Group, aligning our objectives with BBVA's strategic priorities," says Francisco Maturana, BBVA AI Factory´s CEO. "For this it is important to adopt a product company mindset, creating reusable and multipurpose solutions and adapting our operating model to the bank's needs."
The AI Factory is also one of the teams involved in the improvements to BBVA's app functionalities, in order to achieve a much more personalized experience for clients based on artificial intelligence capabilities.
Global Finance's Innovator Awards
"The financial innovation labs on Global Finance's annual list are where tomorrow's solutions are being incubated," said Joseph Giarraputo, Global Finance´s editorial director.
Global Finance's Innovator Awards list of the world's best financial innovation labs aims to reward the world's most innovative financial institutions, as well as the most innovative products and services.