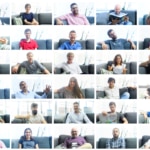 Data is rightly seen as one of the key drivers of a truly digital business. In many ways it is the "oil" that not only fuels the business, but that keeps its progress smooth and that can be transformed into a myriad of growth-promoting products and services.
For BBVA the quantity of data the business collects and stores - both its own proprietary data and the data it looks after for its customers and clients - is growing exponentially every year.
But the challenge, and more accurately the opportunity, comes not from the gathering and storing, but rather from how insight is derived from that data - how it is put to good use. This element falls into a category now frequently referred to as Data Science - and it's an area where BBVA is gaining recognition as a leader and expert in the field.
Three members of the bank's Data & Analytics team (D&A), including former CEO and founder Elena Alfaro, recently co-authored a case study alongside research scientists from the MIT Sloan Center for Information Systems Research at the Massachusetts Institute of Technology in the US and the University of Queensland Business School in Australia.
The focus of the paper, titled: 'BBVA Fuels Digital Transformation Progress with a Data Science Center of Excellence' was to examine the establishment in 2014 by BBVA of a dedicated data science unit within the bank, and to analyse its operations, rationale, drivers and outputs, with a view to informing other businesses about what success in this area looks like.
A separate unit
The first point the authors of the paper note is that four-years-ago and from the outset, the bank established its Data & Analytics unit as a distinct and separate business designed to generate value for the bank using data science, and which had a further, important, result.
The report states: "The center of excellence was physically and structurally separated from the bank, which helped the Center of Excellence (CoE) nurture and retain unique kinds of talent, initiate innovative data monetization projects and partnerships, and balance short-term and long-term BBVA demands. The CoE activities influenced BBVA's data culture and laid the groundwork for a BBVA Data Office, reporting to the CEO, which was put in place in late 2017 to recognize data as a core BBVA competency."
The cultural element was critical to the success of the venture, because with so many businesses trying to recruit from the same limited data science pool, the need to differentiate yourself is hugely important.
The report adds: "The space was a key component of D&A's talent strategy because its data scientists valued a "Silicon Valley"- like working environment that fostered shared responsibilities, analytical challenges, and flexible work arrangements.
"Many of the data scientists who joined the new company came from academia or had taken part in one of the BBVA innovation experiments. Hiring each data scientist took three to six months."
However once the program of recruitment was underway, and it was clear that this unit was operating less like a bank and more like a tech business, the ability of BBVA to recruit - and critically to retain - really took off. The report notes that between 2014 and 2017, the D&A team grew from six to fifty people, one-third of whom were female, while only six people left.
From an operational perspective, one of the interesting insights that Alfaro highlights in the case study is the steps D&A took to grow both its customer base and reputation.
While the market for the new division's services was clear and growing within BBVA, there was also a requirement - and indeed a huge benefit - to be derived from delivering insight in areas of the bank where monetization of the work was not the intent.
The report notes how social good projects not only helped build out new capabilities in the team, and helped the recruitment program, but also showed BBVA as a responsible business and trusted provider of analytic solutions.
One such highlighted project involved the aftermath of Hurricane Odile, which struck the Mexican west coast in September 2014.
The team analyzed the ATM and point of sale transactions of more than 100,000 BBVA Bancomer customers in the aftermath of the storm - roughly a 30 percent of Mexican bank account holders in this area - to develop activity and behavior models.
These models were designed to then be subsequently used by disaster planners for future emergencies providing insight into what people do before, during and after a natural disaster, enabling correct resources to be put in place and ultimately ease suffering and safeguard lives.
Another area highlighted was where Data & Analytics added valuable insight to the business around adding customer value to existing BBVA core products and services.
One example pulled out was where D&A collaborated with the digital transformation business to create personal finance tools that used machine learning to automatically categorize and predict customers' transactions in certain budgeting categories - rent, food, entertainment, general shopping, travel etc.
In just over a year, more than one million BBVA customers in Spain alone had started using the tool as a way to help budget, save and understand their finances - a figure that has grown exponentially since then.
But D&A also began to help with customer relationships in another critical way too, not least how people were risk assessed.
The case study states: "The [project team] redefined high-value customers, moving away from scrutinizing how much someone earned and instead considering associations that reflected a high-value lifestyle, such as relationships with certain schools, clubs, or retail outlets. Analysts began to score customers and businesses differently."
In many ways, that has always been the focus of the unit - to push forward the ways in which data is analyzed and find new ways to serve and understand the needs, trends and future requirements of BBVA's customers and clients.
The report ends with a series of recommendation from the MIT experts, based on this insight:
"When companies set up data science centers of excellence, they rarely drive the level of economic and cultural impact that has occurred at BBVA. We believe that there are six striking moves that BBVA made that CIOs should consider to accelerate their own digital transformations using CoEs:"
Recommendations:
Consider legally separating your center of excellence if your company has aggressive goals to innovate and change in unique or dramatic ways
Use funding, physical space, and performance goals as key levers to balance CoE time between executing short-term projects and building long-term innovative Capabilities.
Invest in social good projects to attract talent, inspire innovation, develop new capabilities, build credibility, and establish new ecosystem partnerships.
Formally measure—and communicate—the economic value that data science projects generate.
Teach everyone in your company about data science, but not at the same depth, nor in the same way.
Compensate data scientists with a high emotional salary, created using activities like customized training, contemporary workspaces, heavy communication, and challenging problems.
The full case study can be accessed here with free registration on the MIT CISR website.