The Financial Times' The Banker magazine has awarded BBVA Data & Analytics with their Technology Project of the Year award in the category of Risk Management.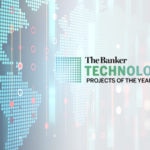 The award was given to BBVA for their work on the RedeX program –which is a ground– breaking project that improves the risk assessment process for new and current customers seeking loans.
The solution is particularly relevant for customers with thin credit files, as it enables the bank to build up a bigger picture about their credit-worthiness, and make a more informed judgement.
BBVA receives thousands of loan applications each month and some are denied because there is no information about the customer's credit history, a frequent problem especially among young companies, start-ups and foreigners that have recently accessed the financial system.
Building on different types of data such as bank transfers, official gazettes and interactions with other entities, and without having to request any additional information, RedeX established a very rich source of information about customers' ecosystem complementing the information provided by customers when they request a new credit product.
The RedeX solution also uses the very latest data science processes. Due to the complex and adaptive nature of the financial system, Complex System Theory provided a mathematical toolbox to analyze incoming data at micro, meso and macro scales.
Commenting on the background of the project, Francisco Javier López Peñalver and Jordi Nin, Data Project Managers at BBVA Data & Analytics explained: "This is a fantastic win and a testament to all the hard work the team have put into building and delivering this outstanding program.
"RedeX provides a self-service tool with an interactive interface to assist risk analysts explore the context of customers through graphs and network analysis, assess the level of risk of a customer and make decisions about loan applications.
"It can also be applied to other areas such as fraud management, referral systems or user experience in digital channels analysis."
The team will now be working more widely across BBVA to see where else RedeX could enhance customer and client experience and help support the aim of bringing the age of opportunity to everyone.
Francisco Javier López Peñalver and Jordi Nin, Data Project Managers at BBVA Data & Analytics explain their Redex program awarded by The Banker magazine.