BBVA launches online enrollment using cutting-edge biometric authentication
BBVA, a pioneer in real-time customer enrollment, has enhanced its online sign-up process. Last year, the bank announced the creation of Veridas, a technology company specializing in authentication systems. BBVA founded the new company with Das-Nano, a startup based in Spain's northern Navarre region. The joint venture has already produced results: now anyone can sign up as a BBVA customer, from anywhere and at any time, by simply sendingtheir photograph and a video to the bank.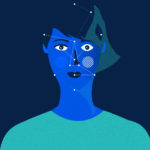 BBVA is the first Spanish bank to provide functionality enabling online customer enrollment.To date, 27 percent of new customers have used this process to sign up with the bank.Since February BBVA has offered joint bank accounts, a product that has contributed to therapid adoption of the new online enrollment process. Additionally, freelance workers are noweligible to enroll online, thus increasing the pool of potential customers who can sign up withthe bank in a matter of minutes.
"By making real-time enrollment available to the self-employed, we have improved ourservice offering for an important segment of Spain's business landscape, a segment thatoften doesn't have the time to visit a branch to settle financial matters. It's also a great wayto introduce them to the services available through BBVA's app." states Leyre Baltza, Headof Customer Acquisition for BBVA Spain.
The latest in biometric technology
BBVA has enhanced its real-time enrollment process thanks to a technological advancementin biometric authentication developed by Veridas. The process consists of document verification to confirm the prospective customer's identity, followed by biometric authentication using a photograph and video. The enhancement, which is on the cutting-edge of Spanish banking, is being rolled out gradually to simplify the current process andfacilitate immediate customer enrollment with BBVA for self-employed freelancers andprivate consumers alike.
BBVA closed June with 3.6 million mobile customers in Spain. These customers loggedmore than 50 million app sessions per month, thus making it the fastest growing usedchannel. Online channels bolster customer loyalty: there is 24 percent less churn withcustomers who actively use digital channels as compared to those customers who don't. Theenhancement to the bank's enrollment process facilitates customer access to BBVA, whoseapp was recently recognized for the second year in a row by Forrester Research as the best in Europe.
Complete service in a single account
Self-employed business customers who use the real-time enrollment service will be able to sign up for a business account and business credit card at no charge. To be eligible,customers only need to set up automatic transfers for taxes, social security, and/oremployee salaries, which can all be done without leaving the office.
Business account customers can manage all their day-to-day banking needs using BBVA'sapplication, to pay social security, employee salaries, or taxes – VAT, personal income taxor other business taxes – directly from their account. Additionally, there are nocommissions for ordinary online euro transfers, issuing checks in euros, or thetrading and clearance of euro-denominated checks drawn at national banks.