Google+, Google's star social network
Six years ago today, the technology giant Google launched Google+, the social network with which it intends to compete with Facebook. The wide variety of services offered (video calls, instant messaging, social circles, etc.) has led Google+ to now have more than 1 billion registered users.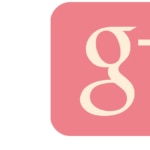 On 28 June 2011, Google launched Google+, a social network that immediately began breaking records. Within three weeks, despite still being in a trial phase, it already had more than 20 million users. In addition, it became the most popular free app in the Apple App Store in less than a day.
When, on 20 September 2011, the social network was offered to the general public, its users increased by 30% to over 43 million. Currently, Google+ has more than 1 billion registered users.
What does Google+ offer?
Google+ is a social network that offers various tools, whose principle features include their instantaneity and multimedia format, and it also allows the sharing of messages, images, videos, and moments in real time.
Circles: allows users to organize their contacts in groups to share news, photos, and events easily and efficiently.
Video calls: allows users to have face-to-face conversations with up to ten people at the same time.
Hangouts: an instant messaging chat that supports the use of photos, emoticons, videos, and archives. It is available for iPhone, Android, and online, and allows users to create communities and group chats.
Google Auto Backup: allows users to upload images and videos to a private Google+ album directly from their mobile phones.
Fiesta mode: if users activate it upon being invited to an event, it allows them to share all the photos taken during the event in real time.
BBVA has also been part of the Google+ community since 2014. BBVA uses Google's social network as an internal tool to create various communities, groups, and spaces in order to share and organise its daily work.