'Blockchain' is still at level 0 in the video game industry, but it has a promising future.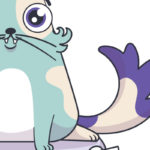 Not everything that has to do with 'blockchain' is IT and engineering jargon. The recent success of CryptoKitties, a marketplace for buying and selling virtual cats that runs on Ethereum's blockchain has attracted a lot of attention. A cross between collecting and gaming, cryptokitties, has proven that blockchain also can be used for entertainment purposes.
Its success, anecdotal as it may be, has also given a first indication of blockchain's video gaming potential. According to data from the specialized consultancy Newzoo, the 2.2 billion gamers across the globe are expected to generate $108.9 billion in game revenues in 2017, with digital games accounting for 87% of revenues.
But, can blockchain transform the video gaming industry? And how? Many of blockchain's quintessential traits – such as transparency, traceability and the possibility to exchange value between unrelated parties mostly without technical hurdles - are particularly interesting for the videogame industry.
Decentralized videogame development
One of the most interesting projects is Game Chain System, also known as GCS. GCS is a blockchain platform that aims to put developers and gamers in touch, to create a decentralized videogame creation market, without intermediaries or creative censorship. The platform already has 20 million registered users and launched its own currency earlier this year.
Also, GCS expects to become a kind of 'hub,' where videogame developers can use their blockchain as a crowdfunding platform, apart from helping them launch their own Initial Coin Offerings (ICOs).
Another blockchain application that can prove useful for videogames is its capacity to monetize the digital assets of games. Whether more stamina, an extra life or a special skill, hardcore fans can purchase these digital assets for a specific game, but they are only good for that game – i.e. they are not liquid – and tend to be forgotten and lose their value once the user stops playing the game or focuses on another one.
Purchase and sale of digital assets
This digital market, virtual and illiquid for the time being, may be about to change for the better thanks to blockchain, which could put an end to the pseudo-markets that thrive today in online and Reddit forums, where scams are by no means a rarity. Blockchain could make these exchanges transparent and reliable, and this is the business niche that Gameflip is targeting.
Founded in 2014, the company boasts about its knowledge of the gaming market and its solid relationships with the videogame editors who ultimately manage these digital creations and all the assets traded therein. In other words, without its authorization, no transactions involving extra lives or special skills can go through. Their incentive is that if the digital assets they sell in their videogames can be reused in other environments, the market will be more appealing and therefore profitable. Building on this premise, Gameflip launched an initiative that runs on Ethereum's 'blockchain' and smart contracts for the purchase and sale of digital assets linked to videogames.
Beyond this new business model based on the purchase and sale of extra lives or level upgrades, there are other businesses that have been in the videogame business for years and have already started exploring blockchain's potential applications. French developer Ubisoft is looking for specialized startups in this technology to attract them to their innovation ecosystem. Meanwhile, Tapinator, a mobile game developer with over 300 products in its catalogue, already has a blockchain unit that will launch its first product in the second quarter of 2018.