Microsoft partners with the Mexican government to bridge the digital divide
Working together with the Secretariat for Communications and Transport (SCT) and the non-profit organization CREA, Microsoft Mexico is supporting innovation and access to latest technologies by migrating all computer equipment at the 32 Puntos Mexico Conectado centers to the Windows 10 operating system.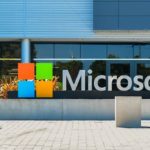 Puntos Mexico Conectado is a nationwide network of centers providing digital training and education in the community. It is comprised of 32 centers, one in each state, where anyone can connect with new IT technology, become familiar with using the same, give free rein to their creativity and push forward innovative projects. This migration to Windows 10 means the centers will be able to offer more productive Internet access, greater security, improved compatibility and faster speeds thanks to all the new developments that come with Microsoft's latest operating system.
Robert Ivanschitz, Director of Legal and Corporate Affairs at Microsoft Latin America, underscored the commitment of both institutions to bridging the digital divide. "It is a great honor for Microsoft to work together with the Mexican government and CREA. We are certain that our investments at the Puntos Mexico Conectados centers will help to narrow the digital divide and provide communities with fresh opportunities", said Ivanschitz.
Microsoft donated more than 2 million dollars' worth of software, which will benefit more than 60,000 individuals each year. It will also provide courses on digital literacy, Microsoft Office, technical support, programming and entrepreneurship.
Meanwhile, Monica Aspe Bernal, Sub-Secretary for Communications, stated, "We are very grateful for the Microsoft donation, which will allow us to improve and sustain the services offered at Puntos Mexico Conectados. We at the Secretariat for Communications and Transport strive to reach as many people as possible and to improve the quality of our services. This partnership therefore represents a great opportunity to achieve our aims."
The event included a presentation of standout projects created by young people involved in Puntos Mexico Conectado courses, as part of Microsoft's #YoPuedoProgramar campaign to teach programming language to young people.
The participants were able to develop Windows 10 applications thanks to the distribution of more than 400 DreamSpark codes, which Microsoft uses to provide free access to its programming, robotics and design software for learning, teaching and research purposes.
The event took place at the Punto Mexico Conectado center in Granjas del Valle de Guadalupe, in the Ecatepec district of Mexico City.
Puntos Mexico Conectado centers are part of the facilities that the Federal Government has provided via the Secretariat of Communications and Transport to guarantee broadband Internet access in the community.
The #YoPuedoProgramar campaign is one aspect of the Microsoft YouthSpark initiative, designed specifically to cater to the needs of young people and offer them opportunities in terms of education, employment and entrepreneurship. So far this initiative has seen Microsoft provide support to more than 12 million young people in Mexico.