Not quite Silicon Valley, but Birmingham's working hard to get there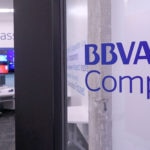 In the article, Consumer Technology writer Zara Stone takes a look at the city's many efforts to become a "hotbed of innovation," as well as its burgeoning startup scene and livability. Stone comes away from her experience in Birmingham with an overall positive assessment of its potential, saying as she sums up her article:
"They're not quite there yet, they know it, but dang it, they're going to work hard and if you just give them a little time, patience, and support, they pinky promise swear they'll come up with something rather special. I believe it."
Stone's sentiments closely mirror those of BBVA Compass, who in 2015, made a conscious decision to designate Birmingham as its technology hub when it opened the doors to its  state-of-the-art $13.5 million Development Center in the heart of the city.
In a clear signal of the move's importance, then CEO Manolo Sánchez said, "We are in the midst of a digital transformation. This is not a matter of staying trendy; it's a matter of survival, and our investment in our Development Center speaks to both the overhaul of our technology and our culture. That we are doing this in Birmingham, long an important regional financial center, is especially important. Because Birmingham is transforming itself as a city much the same way we are transforming as a bank."
Stone would likely agree with Sánchez's assessment of Birmingham, making the point that the city has much potential and is actively drawing talent to the region. Among the examples she points to are the James Beard-winning Highlands Bar and Grill, Railroad park, the downtown revitalization efforts and new coworking spaces and food halls.
Stone also spends time speaking with key figures in Birmingham's tech movement, such as Mayor Randall Woodfin and President and CEO of local startup incubator Innovation Depot's Devon Laney, to understand how the city is working to attract and retain tech talent.
She references multiple initiatives, including July's innovation week, which ended with tech conference, Sloss Tech. She also refers to Innovation Depot's Velocity Accelerator, a start-up competition that includes 13 weeks of intensive business and leadership development. Finally, Stone references the smart cities readiness grant Birmingham received in 2018, which it will use to create new infrastructure, better analytic data tools and work on economic development projects.
As an early believer in Birmingham's ability, - the bank undertook the 2012 development of its game-changing $360 million core technology platform from the city - BBVA Compass is pointed in its support of the initiatives and projects that it believes will push the city forward in becoming a regional technology hub. Not only does the bank sponsor some of the above events, but is also one of 30 some hiring partners for the city's Innovate Birmingham Workforce Development program; a set of three educational pathways that was funded by a nearly $6 million America's Promise grant awarded to Birmingham in 2016, even recently hiring one of the graduates as a back-end developer.
Woodfin: People have an antiquated view of Birmingham and we have to change that.
As Mayor Woodfin says, "People have an antiquated view of Birmingham and we have to change that. We're familiar with all the awesome stuff that's going on, but the average person on the street probably has no idea."
To read more of Zara Stone's story, Inside Birmingham's Bid To Become The Southern Silicon Valley, click here.
---
In July 2017, BBVA Compass Chief Talent & Culture Executive Rosilyn Houston provided perspective on the bank's digital position and social impact in Alabama and Birmingham in local media outlet This is Alabama.