Propel Venture Partners, the independent venture capital firm in which BBVA has invested $250 million, has announced that it is the lead investor in a funding round for Guideline, an online 401 (k) platform in the US. The investment, part of a $7 million Series A round, is one of four made by Propel since its foundation in February and the first in which Propel has been the lead investor.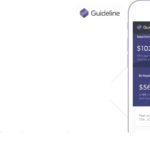 Guideline was set up by the co-founder of Taskrabbit Kevin Busque with the vision of maximising an individual's pot of retirement money by reducing costs through technology, transparency and simplicity. Busque's vision came about after he set up 401(k) plans for his employees at TaskRabbit, and was surprised how much money disappeared in fees.
Busque said: "You start to notice all of the hands in the cookie jar: TPAs, fiduciaries, recordkeepers, fund managers, broker/dealers, sponsors, custodians, RIAs, and on and on. It's incredibly confusing, which I imagine is the intention."
Rather than pay third parties, Guideline's full stack technology handles all plan administration, payroll automation, payroll integration, recordkeeping, investment management, and compliance. As a result, Guideline charges one flat fee - $8 per month per user- rather than multiple fees charged by a range of suppliers.
Guideline is attractive, according to Propel partner Ryan Gilbert, because of the the market opportunity and the company's approach.
He explained: "The US employer based retirement plans market is immense, having grown from $4.4 trillion in 2014 to over $6 trillion by 2016. However, participants in small business 401(k) plans are paying exorbitant fees on their assets, ranging between 0.68% and 2.66%."
Gilbert went on: "Guideline is changing the 'high-fee low-growth' game by focusing on 401(k) growth, without collecting fees based on the size of a participant's retirement portfolio. We're extremely excited about the way Guideline is rethinking and rebuilding small business retirement plans."

Digital investments by BBVA and Propel
The reason that Propel could participate in the round as lead investor is because of its U.S. fund's status as a Small Business Investment Corporation (SBIC). SBIC status affords the fund flexibility, allowing the US fund to lead investment rounds and join seed stages.
Propel was set up earlier this year by the team behind BBVA's Corporate Venture fund BBVA Ventures with a brief to support and profit from the change in financial services brought about by technology. The team - made up of Gilbert, long-time financial services investor Tom Whiteaker and managing partner Jay Reinemann - believed that they could invest in a wider range of business and take a variety of different positions as an independent fund.
As well as Guideline, Propel's U.S. fund has invested in three seed rounds since its' foundation. It is an investor in Drive Motors, software for car dealerships that allows customers to buy their car online and then collect from the showroom, Hippo, online home insurance for first time home buyers and Civic, a provider of online identity protection where a free consumer service is paid for by businesses relying on secure and reliable identity authentication.