Institutional investment in digital assets continues to gain momentum, accelerating the adoption and regulation of the Blockchain ecosystem worldwide. Several days ago, Protein Capital, a Spanish fund manager in digital assets, reinforced its international expansion in partnership with BBVA Switzerland, with which it has reached an agreement for the custody of the Bitcoin and Ethereum protocols.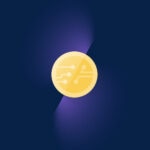 "The rigorous 'due diligence' by BBVA Switzerland shows that the procedures and strategies that we have implemented in Protein Capital are moving in the right direction. For us, it is a real honor to be a digital asset manager with the added value of such a prestigious entity like BBVA, which has more than 160 years of history," said Alberto Gordo, founding partner and CEO of Protein Capital.
BBVA has understood this need and since 2021 has incorporated cryptoassets into the banking offering of its Swiss subsidiary, where the advanced regulatory framework and maturity of the market around blockchain technology allow international investors to combine traditional and digital financial assets in the same investment portfolio. They can also manage their investment personally with the highest standard of security and trust. Institutional custody of digital assets requires security capabilities that guarantee safe storage and easy operability within the blockchain sphere.
"Digital assets are gradually generating a series of needs where traditional banks have much to contribute in."
The latest report released by Cointelegraph Research, Institutional Demand for Cryptocurrencies Global Survey 2022, in which BBVA Switzerland also participated as one of the pioneering financial institutions in offering custody and trading of cryptoassets, seeks to gain a deeper understanding of how institutional investors are accessing the crypto market, what exposure methods they employ and what infrastructure they are demanding.
The survey, which involved companies, fintechs and large financial institutions spread across Asia, the U.S. and Europe, found that 43 percent of participants have exposure to digital assets and 19 percent are planning to buy them in the future. On the other hand, institutional investors, which includes public companies and governments, already hold 1.39 million BTC, equivalent to 7.2 percent of the outstanding supply. Among other findings, Switzerland stands out as the leading jurisdiction in terms of investment value in digital assets.
An increasing number of institutional investors are joining the blockchain ecosystem, requiring greater convergence between the traditional financial system and this new digital economy that is emerging. In this regard, Alfonso Gómez, CEO of BBVA in Switzerland, highlights that "the world of digital assets is gradually generating a series of needs where traditional banks undoubtedly have much to contribute in terms of logical security and also in terms of counterparty risks."