From "The Simpsons" to the beaches of Brazil, sectors that opt for virtual reality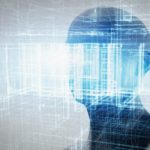 The Simpsons, the famous American TV series, has just celebrated its 600th episode using virtual reality (VR). Using Google Cardboard glasses and an app fans can share an adventure with Springfield's most famous family.
Virtual reality allows you to enjoy your favorite series as never before, but it can also get you inside the head of a schizophrenic to know what the patient feels. Little by little, this technology is opening up a path. These are the sectors that are making the biggest commitment to VR:
- Video games: Sony has just launched its VR device for PS4 at a competitive price - 400 euros-. A much awaited launch, but the specialist magazine Xataca stresses what is already known: the glasses cause dizziness and, like their competitors, Oculus Rift and HTC Vive, they still fail to convince and get users instantly hooked.
- Health: Virtual reality does seem to be a success in the medical sector, especially in the field of patients. The case of schizophrenic patients in France, mentioned above, and psychologists using VR therapies, are examples of its uses. In some hospitals, doctors choose to perform a simulated operation in virtual reality before undertaking the real operation. Or, as this article in The Guardian emphasizes, it allows two doctors, thousands of kilometers apart, to share their knowledge of an illness.
-Tourism: From recreating scenes out of Cervantes to strolling on Brazil's beaches without leaving home. Tourist agencies are starting to use VR both to show future destinations to their customers and to offer travel experiences to those who do not want to leave home.
The hardware business related to virtual reality will exceed 50,000 million dollars in 2021, compared to the 5,000 million expected for the market by the end of the current year, according to estimates by the Juniper Research consultancy.
By the end of 2016, according to the report on Virtual Reality produced by App Date, sales of 7 million VR glasses are forecast, and in four years this figure will have shot up to 100 million devices.
There are doubts about when virtual reality will finally take off, and some, like Tim Cook, believe more in augmented reality: "Augmented Reality (AR) covers more than virtual reality (VR) because it not only offers us the chance to be present and communicate with each other, but also lets us enjoy other things visually", stresses the Apple executive. Broadly speaking, virtual reality consists of introducing users into a different world while augmented reality allows them to see the real world with added information. Education is one of the sectors showing most interest in AR.
The worldwide Pokemon craze is a good example of the success that augmented reality can have. We will have to wait another year to see if virtual reality goes down the same path and finally takes off.