The consequences of rooting (or jailbreaking) your smartphone
What does rooting or jailbreaking a mobile device mean? Both verbs refer to the same action of removing the limitations that mobile device manufacturers impose to limit user access to the devices' resources, thus becoming some sort of superuser. Root however is used when the action is performed on android devices, and jailbreak on iOS devices.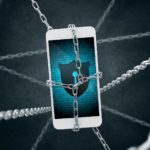 While advantages of having total control over the device, boosting processing speed or increasing battery life may sound appealing to the average user, there are significant risks to rooting or jailbreaking a device, some of which might even compromise its security.
1. Loss of warranty
Most OEMs warn that tampering with a device's operating system automatically voids their warranty. Therefore, if there is a failure affecting an internal component of a rooted or jailbroken device, the manufacturer considers that the repair is not covered by the warranty, on the basis that the device had not been tested or sold for such use.
2. Loss of device protection
By rooting a smartphone the user gains administrator rights, but the privilege of having full access to the handset is not restricted to the owner: certain viruses can gain unlimited access to all the private information managed through the device. That is why the device becomes much more vulnerable to malicious apps that request administrator permits.
3. Possibility of not having access to manufacturer updates
Once a device is rooted, it is very likely that it won't be compatible with any subsequent software updates released by the manufacturer. These updates usually contain security upgrades and patches that correct errors affecting previous versions.
4. Incompatibility with some apps
For security reasons and to deter piracy, some official apps are blocked for rooted devices. Developers can prevent their apps from being downloaded with this type of handsets. Some game developers even consider that rooted devices make it easier for users to cheat and that is why they block their use.
Despite some obvious advantages from having full control over the smartphone, these do not outweigh the loss of security that users face after they root their handsets. Not only that: Today, both the Android and iOS operating systems allow their users to tweak their devices' settings in all sorts of imaginable ways. That is why, rooting a smartphone makes less sense today than ever.