The top ten ways to use BBVA USA Real Time ARP and BBVA USA Real Time Positive Pay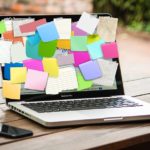 In short, Positive Pay is a proactive fraud prevention product that alerts businesses to potential fraudulent transactions on their check or electronic payments. ARP services automate the check reconciliation process and provide reporting capability for processing account data.
The products were the first of their kind in the U.S. banking industry and can streamline back office operations for commercial clients who utilize them.
Alex Keene, BBVA USA Group Product Manager for Payables & Receivables Product Execution, recently provide the top ways commercial clients can maximize ARP and PositivePay.
After digesting what's below, click here for more information on both products.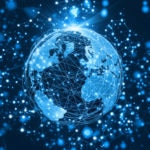 BBVA USA Real Time ARP
Obtain the real-time status of payment transactions without having to wait for next day reports or bank statements.
Use a single payables account for multiple departments or locations and get reports showing transaction details grouped by department.
Realize the efficiency of a single deposit account for multiple departments or locations with full visibility into what each department or location deposited.
Get multiple custom files of all your payment transactions (both paper and electronic) sent to you as frequently as you want, to multiple users, systems and formats.
Enable all users within your company to create an unlimited number of custom files and queries that they can run on demand and choose to share templates/results with others, if desired.
BBVA USA Real Time Positive Pay
Protect both your paper and electronic payments from fraud by adding real time validation of check issues and/or business rule settings.
Fine-tune your fraud prevention settings beyond the ACH Company ID to tighten any potential gaps fraudsters could use to hack your account.
Update your default exception decision settings in real-time to handle last minute schedule changes, out of office and disaster recovery situations.
Guard against the most inexorable form of payment fraud - alterations to the payee name - through real time validations against your check issue information.
Leverage the mobile app to review alerts and exceptions from anywhere, even sending check issue information that you forgot to upload before you left the office.