The winners of Open Talent, ready to collaborate with BBVA
At the 10th edition of BBVA Open Talent, Dunforce, Sedicii and ChargeAfter were the fintech startups who took this year's winning titles. Preparations are now underway so that the companies are ready to develop pilots in conjunction with the bank.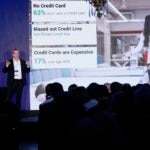 BBVA Open Talent, the largest fintech competition in the world, seeks to identify and recognize the startups with the greatest potential to transform financial services.
At this edition of the competition, BBVA presented €50,000 prizes to each of the winning startups - Sedicii, Dunforce and ChargeAfter - in the "Fintech for Future", "Fintech for Business" and "Fintech for People" categories, respectively.
But beyond the prize money, the three winning startups - as well as the finalists and the companies selected at the Country Awards and the Fintech Business Awards - are especially excited about the opportunity to collaborate with a large corporation, understand its needs and put their business models to the test.
In fact, the end goal of the collaborative experience with BBVA is to develop a Proof of Concept (PoC) with the bank.  This test marks a decisive moment that will have a great impact on their future, as this year's winners explain.
"Fintech for Future":Sedicii
The purpose of this category is to find the startup with the greatest potential to transform the financial industry over the next ten years. This year, the Irish startup Sedicii won the award.
Sedicii developed a solution to verify users' digital identity. The cybersecurity startup created a system known as "zero knowledge proofs", which makes it possible to check users' identity without having to reveal, expose or store any personal data. Users' data are checked in real time using trusted sources like governments, banks or telecom companies.  "We believe that we must move from a 'static, moment-in-time' view of our identity to one that is real-time and dynamic," explains  Rob Leslie, CEO and founder of Sedicii.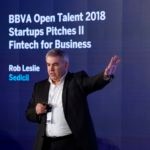 Rob Leslie, CEO and founder in Sedicii.
The executive explains that his solution is a result of the need for a system that makes it possible to "verify who you are right now, this minute, and do it in a way that preserves the customer's right to privacy, gives them visibility and control over what is happening to their most personal data." It's an innovative new way to reduce identity theft and potential fraud that accompanies it.
For Leslie, collaborating with BBVA "gives us huge credibility" and will make it "easier for us to engage" with other institutions like banks, governments or corporations in the future.
"Fintech for Business": Dunforce
The Spanish company  Dunforce was selected as having the best solution to transform the way businesses manage their finances and the data of their operations.
Dunforce identified a vital problem for companies and created a solution to address it. The startup's software predicts when an invoice will be paid and automates its collection. In the words of  Joachim Carpentier-Lépilliet, Dunforce Business Developer in France and Spain,  "Payment collection is a nearly universal problem in the business world." Thanks to their solution, companies can focus on their actual business, saving them time and resources.
For Carpentier-Lépilliet, the prize is a reward for their hard work, "but it's just the tip of the iceberg." What it really represents is "having the opportunity to combine our software with BBVA's infrastructure and services," which could help Dunforce make the jump "to the next level".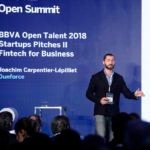 Joachim Carpentier-Lépilliet, Business Developer in Dunforce in France and Spain.
"Fintech for People": ChargeAfter
The Israeli startup ChargeAfter received the award for the solution with the greatest potential to improve bank customers' experience, as well as the way people manage their money and their data.
ChargeAfter built a solution that allows merchants to offer their customers quick and easy financing options when checking out online, thanks to a network of lenders. "We have created a unique product that makes people live better by enabling them to use credit in a new way - instant and personalized credit at an online point of sale," explains Meidad Sharon, CEO and Founder of ChargeAfter. It also represents an opportunity for businesses, as it can be a way "to increase their sales and customer loyalty," adds Sharon.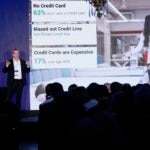 Meidad Sharon, CEO and founder in ChargeAfter.
"This important recognition and the opportunity to partner with BBVA are very important to us. We thank BBVA for the opportunity to participate in the competition and looking forward to an exciting journey going forward," concludes the CEO.
All of this year's BBVA Open Talent finalists and winners had the opportunity to attend BBVA Open Summit and establish a closer relationship with the bank by participating in the Open Talent Immersion Week.
At BBVA Open Summit, the startups gave their pitches to the audience and a jury, and BBVA Group Executive Chairman Francisco González presented them their awards.