How can it help a company to take inspiration from the hacker culture? Breaking the established models can generate new channels toward change. The consultant Carmen Bustos believes it is essential in this new digital age to reinvent yourself and to encourage curiosity and capacity for action within an organization.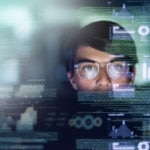 Big companies are facing a digital transformation that is shaking them to their foundations. Many of the companies designed to triumph in the 20th century will die out in the 21st century if they are unable to assimilate the breakneck speed of technological change in recent years and change their vision of the business. Carmen Bustos, founder of the strategic design consulting company Soulsight recommends thinking like a hacker so that companies can continue growing.
At the event entitled Hackeando organizaciones (Hacking organizations) held at the BBVA Innovation Center in Madrid, Bustos talked about how it can help a company to take inspiration from the hacker culture. The expert said that breaking the status quo is not a matter of money or technology: "If you break something and start acting, you have to know the ideal tools to work with".
According to the founder of Soulsight, people who think differently about things are capable of taking the initiative and of continually resolving problems without asking permission. Bustos said that one of the mistakes made by big companies is "they over-communicate things that end up never happening". Hackers, on the other hand, "do lots of things and don't tell anyone about them. They provoke, they question everything, and they persevere". Failure also plays a key role in this process, as this is how we learn. According to the consultant, the one thing to avoid are excuses.
In the philosophical sphere, "idealism and curiosity are fundamental". Computer pirates believe in what they're fighting for and are endlessly curious. inBustos believes "You can't invent anything without a capacity for amazement". That's why she recommends transferring this mindset to companies: "All this may sound obvious, but we often forget along the way", she points out.
Fighting against the established order
Leaving aside the hacker culture, Bustos explained that in traditional organizations it is "very important to identify the key people –all the major revolutions are triggered by a small minority".
In a company, she says, three groups are essential for driving transformation: "The intellectuals, who would lay down their lives for the cause and who understand the rationale for the change; the influencers, who exercise social leadership; and finally the connectors, who help us spread the messages".
Aware that big organizations are more resistant to change than small ones, she emphasized that the key people "are even more strategic. It's very important to identify them, which we don't always do, as we often don't know where these profiles are".
Should we look for talent outside or inside our company? "I think that organizations –as they're immersed in this transformation process– often underestimate the talent they have in-house and assume that the most disruptive mindset is outside. But we have to give opportunities to the people inside; they're the ones that really know the rules and are capable of breaking them".
In the case of a large company, the greatest challenge is "changing mindsets. I believe it's important to have a purpose, for people to share in why that change is going to happen. You need to seduce people", explains Bustos. The organization, for its part, must "understand who is the enemy. It should ask what would happen if that change didn't take place. The idea is not to be fearful, but the company needs to know what it's up against".
Finally she referred to "little miracles". The employees must see things to believe: "Small changes must be immediately visible so you can see the usefulness of that change".