It's the holiday season, which means many of us are hitting our favorite stores or shopping online with plastic in hand. With all this activity, it only makes sense that credit and debit card fraud tends to increase during this time of year.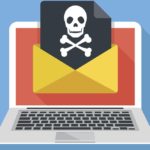 According to the BBVA Compass Enterprise Fraud Management Executive Director Scott Grizzle while fraud is something banks spend a great deal of time and money preventing, these days it's not particularly uncommon. He says the best way for consumers to combat fraudsters is to follow a few common practices that they can implement themselves.
Step 1: Enroll in text alerts
Grizzle says that nearly all banks have text alerts, either through their online banking platform or other mobile services. With these alerts, he says, you can often specify the frequency of text messages that you receive. For instance, these alerts can be set such that you receive a text message every time your card is swiped. Alerts may also include pre-authorized drafts set up to pay certain bills, like gym memberships. "Text alerts are one of the best ways for you to know when, where and how your card is being used. If fraud is happening on your card, you'll know in near real-time," he said.
Step 2: Check online banking and mobile apps frequently
Nearly every checking account, debit card and credit card now has either an online platform or mobile app associated with it. Grizzle recommends checking these platforms frequently. These days, he says, waiting on a paper statement to see your transactions is unnecessary. Instead, keep an eye on fraud by viewing your transactions as they occur.
Step 3: Look for chip and pin readers
Some merchants, particularly those that are smaller and most pay-at-the-pump gas stations, continue to use technology that reads a card's magnetic stripe instead of the newer chip and pin technology. The information on a card's chip is more secure, whereas magnetic stripes can be read by fraudsters with skimmers.
Step 4: Avoid storing your credit card information online
Many online retailers now allow consumers to store their credit card information in their accounts on the retailer's website. Grizzle says that while major credit card issuers have standards for security, merchants have been known to poorly encrypt the stored data. The best way to be certain your card is secure when shopping a site is to enter it each time you purchase, instead of keeping it stored with the site.
Even with these steps, consumers may still find their card information has been compromised. If this is the case, Grizzle said that the consumer has the ability to notify their bank immediately upon discovery of an unauthorized transaction.  "It's actually quite rare that consumers wait 60 days to report fraud, given the availability of technology with which they can track transactions," he said. "Even still, reporting any suspected fraud immediately is always in everyone's best interest."
"It pays to be vigilant when it comes to your checking account, debit card and credit cards," Grizzle said. "Banks and issuers are working as hard as they can to prevent fraud, and their efforts are helped by consumers pitching in and doing what they can do to be sure their information is safe. As I tell my team, it's the holidays, and fraudsters also need to buy presents."
For more tips on how to keep your financial information safe, click here.
For more on BBVA Compass checking and credit card options, click here and here.