Twelve Regional Banks Invest in KY3P to Advance Best Practices for Managing Third-Party Risk
A group of 12 leading regional and digital financial institutions have joined together as investors and members in KY3P®, a company dedicated to working with the financial industry to standardize best practices for managing third-party risk and optimizing the processes by which financial institutions assess and monitor inherent risk in engaging suppliers and entering into third-party relationships.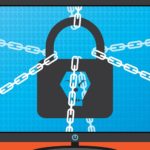 Ally Bank, BBVA Compass, Citizens Bank, Comerica Bank, Fifth Third Bank, The Huntington National Bank, Key Bank, M&T Bank, Regions Bank, Santander US, SunTrust Bank and U.S. Bank through their holding companies, are the newest equity owners and design partners in KY3P. They join KY3P's existing bank design partners,Barclays, Goldman Sachs, HSBC, Morgan Stanley and UBS, to transform and improve third-party risk management in the financial-services industry.
"Collaboration with our peers is key to achieving a proactive posture in managing third party risk," said Greg Carmichael, chairman, president and CEO of Fifth Third, which is one of the banks leading the initiative. "Joining KY3P allows our institutions to leverage established, innovative and industry-leading technology and provides a platform through which we can continue to advance our management and oversight of third-party risk."
"We welcome these new members to KY3P and value the perspective and leadership they bring to our design team," said Ellen Schubert, CEO of KY3P. "Having them as engaged partners is a significant accelerator for us and reinforces our belief that we can be a game changer for the industry by bringing standardization to the due-diligence process, improving the quality of risk data and making a broad range of financial institutions more efficient in how they measure and mitigate third party risk."
KY3P offers the first central, cloud-based platform for vendor on boarding, collection and verification of due-diligence data and vendor-risk monitoring covering a range of third parties, including vendors, affiliates, sub-advisors, distributors, clearinghouses and other service providers in the financial industry. For suppliers, KY3P provides a mechanism that minimizes the burden of responding to duplicative due-diligence requests from financial institutions.
Launched in October 2015 by IHS Markit, KY3P was created in partnership with financial institutions, buyside firms and third parties.