They're everywhere. Whether it be gold arches, burger royalty, donuts that dunk or fried chicken from Kentucky, fast food restaurant franchises are everywhere in the United States.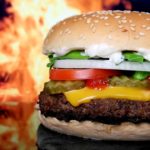 So it would seem, if one wanted to grab a stake in one of these chains, it would possibly be ripe and easy for the picking.
Think again.
If owning a fast food restaurant - one that's part of a larger franchise - is your goal, there are a lot of steps to take, both in general and specific to the franchise that interests you.
Below are the five largest fast food franchises in the United States, according to QSR magazine, and what it takes to grab a hold of one:
Subway: The sub sandwich franchise states that it takes 10 easy steps to own a franchise. First, an owner must request a franchise brochure and submit a franchise application. Other steps include meeting with a business development agent, securing financing, and securing location.
McDonald's: A 40% initial down payment is required to purchase a new restaurant. An existing restaurant purchase must include a 25% down payment. The total cost varies by restaurant, but one thing is for certain, the down payment must come from non-borrowed personal resources. Other fees, including a service and rental fee, apply.
Starbucks: According to the Houston Chronicle, Starbucks owns and operates its own stores. There is a possible way to own a licensed store, and the publication even notes that 40% of U.S. Starbucks are licensed.
Dunkin' Donuts: First, a potential franchise owner needs to select an available market.  After applying, a franchise team will contact the applicant and review assets, credit and overall finances. The estimated initial investment for a new restaurant can range from $109,700 to $1,637,700.
Pizza Hut: Minimum requirements to qualify to own a franchise include $700,000 in net worth, $350,000 in liquid assets and a strong credit report and history, among other qualifications. According to the restaurant's website, initial qualification could take 10-12 weeks. Securing an opportunity after that can take 3 to 9 months.
Note: There are more requirements for each restaurant than listed above. Interested owners should read and fully understand all requirements needed for the respective restaurant they wish to acquire.
To view BBVA USA's full suite of products and services related to food franchise financing, click here. For more on small business tips, click here to go to BBVA USA's Bright Ideas for Small Business page. 
The content provided is for informational purposes only. Neither BBVA USA, nor any of its affiliates, is providing legal, tax, or investment advice. You should consult your legal, tax, or financial advisor about your personal situation. Opinions expressed are those of the author(s) and do not necessarily represent the opinions of BBVA USA or any of its affiliates.
Links to third party sites are provided for your convenience and do not constitute an endorsement. BBVA USA does not provide, is not responsible for, and does not guarantee the products, services or overall content available at third party sites. These sites may not have the same privacy, security or accessibility standards.