WhatsApp and Instagram are not enough: Facebook wants to reach a younger public
Facebook continues to take steps to reach the widest possible public and as it does so, minimize the competition. As part of its constant tug-of-war with Snapchat, Facebook has acquired an app that is very popular among adolescents: the polling startup "tbh," which allows users to send messages anonymously, in response to survey questions about their friends. The acronym tbh" means "to be honest."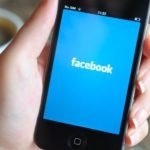 Facebook bought Instagram in 2012, WhatsApp in 2014 and now, it has acquired "tbh." However, it remains to be seen whether this new acquisition will have the same effect as the other two.
With this purchase, Facebook hopes to reach a public which it doesn´t right now, - or at least, not as Chairman and CEO Mark Zuckerberg would like: adolescents – a youth segment that prefers to use social media other than those used by their parents and other adults. Re-attracting adolescents has become a priority for Facebook, which has now been in operation for 14 years.
Augmented reality, artificial intelligence… these are efforts to recover a segment of the population that is very active in Internet. And they seem to have found their common ground in the acquisition of "tbh," a startup that, although in existence for only nine months already has five million registered users, of whom 2.5 million are considered active users.
How does this successful app work in the United States? Basically, it´s a service that allows any user to create surveys that can be answered anonymously. Questions along the lines of "Who makes you laugh most?" or "Who's your best friend?" The answers remain anonymous, unless the person who responds decides to reveal his/her identity. All this is part of a search for "positive interactions," the company says.
"When we met with Facebook, we realized that we shared many of the same core values about connecting people through positive interactions", 'tbh' said in a statement when it was acquired by the social media giant. "Most of all, we were compelled by the ways they could help us realize our vision and bring it to more people."
As a result, Facebook is seeking its own dramatic affect, by adding the growth and the impact of an app in which the responses now total more than one billion.