Jackson Hole is a town of only 9,000 inhabitants located in a valley in the middle of the Rocky Mountains in the US State of Wyoming. Apparently, there is nothing newsworthy about it, and, so, why have we been reading and hearing its name so often in the media lately?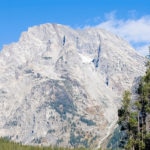 Each year, Jackson Hole becomes an informational epicentre when central bank leaders, finance ministers, academics, and financial market representatives meet there in the mountains. Since 1978, the Federal Reserve Bank of Kansas has organized a symposium regarding a topic relevant to the international economy.
During the 40 years in which it has been in existence, the symposium has become one of the annual highlights on the global economic agenda. It has also been the forum for debate on very relevant economic policy, in 1990, for example, when it focused on emerging economies and for the first time included representatives of Eastern European and Soviet central banks.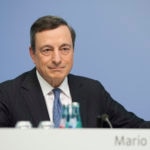 Mario Draghi, President of the ECB.
The 2017 edition, which begins this Thursday, 24 August, and will last until Saturday the 26th, is dedicated to "Fostering a Dynamic Global Economy". The media company Bloomberg reports that Janet Yellen, the Chair of the US Federal Reserve Board, will speak today, and that Mario Draghi, President of the ECB, will speak tomorrow. It is a crucial moment for both institutions, and the markets will hang on their leaders' every word for any sign that might indicate a change in economic policy.
Currently, as reported by the British daily the Financial Times and the US publication the Wall Street Journal, the dollar has gained in the days prior to the meeting since some investors think that, despite analyst scepticism, Janet Yellen might provide clues regarding a new change in interest rates. Reuters reports that Mario Draghi, however, is not expected to make major announcements or give any indications of a change in ECB monetary policy.