After two consecutive years of contraction, Latin America will be able to post positive growth figures in 2017, between 1.2% and 1.3%, according to projections by BBVA Research, the International Monetary Fund (IMF) and the World Bank .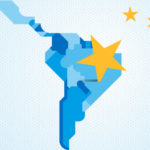 BBVA Research estimates that the contraction rate for 2016 will close at 1.3%, a figure in line with World Bank projections (-1.4%), but which differs with the IMF's slightly more optimistic prediction of -0.7%.
But there are indications that Latin America will likely benefit from favorable winds this year, thanks to growth in external demand as global activity improves, increasing commodity prices, monetary easing policies in some countries and increased investment.
The two main economies of the region are expected to grow at moderate rates relative to their potential. Mexico will grow between 1.5% and 1.8%, affected by the decisions of the new U.S. government and a more restrictive fiscal policy. On the other hand, Brazil's economic grow rate is expected to range between 0.2% and 0.9% dragged down by weak demand, high unemployment and political tension fuelled by corruption cases.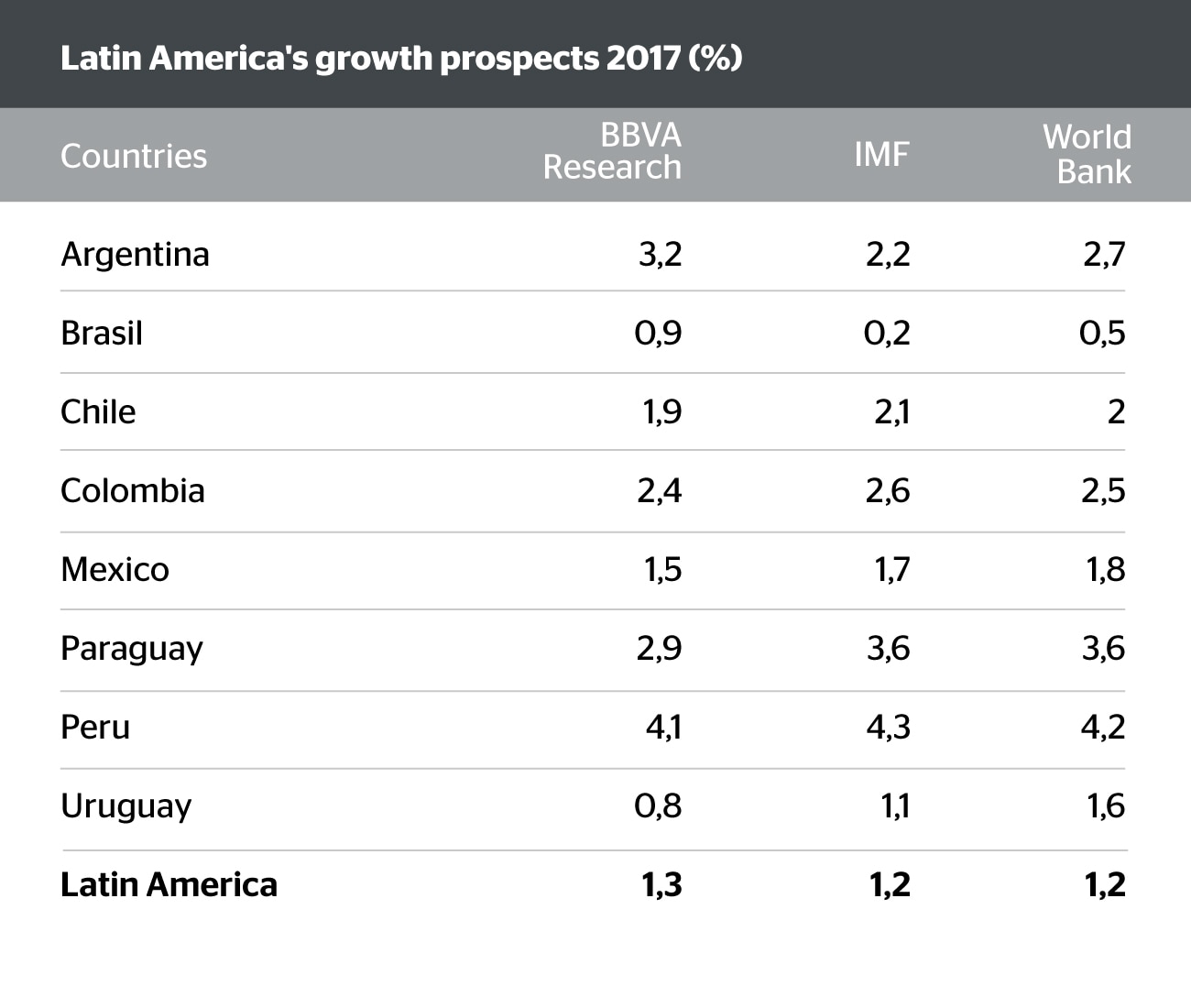 More restrictive fiscal policies
In its Latam Economic Outlook 4th Quarter 2016 report, BBVA Research foresees "more restrictive fiscal policies in 2017  in order  to preserve  the  credibility  of  fiscal  rules  in  Mexico,  Chile,  Colombia  and  Peru,  or  to  restore  it  in  the  case  of Brazil." Additionally, uncertainty about the economic policies to be implemented by the new US administration has already affected investment decisions in the most closely linked economies such as that of Mexico, although the real effects on South American countries has been very limited."
For its part, the IMF recently indicated that "Mexico's prospect are tarnished by the uncertainty surrounding the United States' commercial policy, which, combined with more restrictive financial conditions, will slow the economic activity down". These statements, reported by Reuters, also argue that Brazil's economic recovery "will be delayed because private spending is still weak, while high unemployment and indebtedness in the private sector will continue squeezing disposable income levels."
For the remaining countries, forecasts are more positive and do not substantially differ, although BBVA Research is more optimistic about Argentina's results than the IMF and the World Bank.