Since the acquisition of Credit Uruguay in 2011, BBVA has established itself as the second private financial institution in the country. In this position, our goal is to help our customers make better financial decisions, offering unique products and services for everyone. An effort our customers have recognized, making us the top bank in Uruguay in the net promoter score.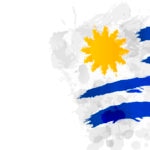 Uruguay is a country with solid fundamentals (its GDP per capita remains the highest in Latin America), with high economic stability and one of the highest levels of technology development in the region. Last year, the performance in different sectors of activity, such as energy, transport and communications, were key to higher than expected growth in 2016: 1.2%. This should become even stronger thanks to greater investment and improving infrastructure. We hope that 2017 will be the year that this trend consolidates to reach growth close to 2.6% in 2018, thanks to the boost from domestic demand.
Technology is transforming countries' productive model and the way in which companies inter-relate – not just with customers, but with all economic sectors. It's a new frontier that will largely determine countries' economic momentum. Uruguay is in an excellent starting position for this new scenario. It's one of the countries in the region with the highest rate of Internet connection accessibility and the best rate of Information and Communication Technologies (ICT) development.
"We want to accompany Uruguay in its path to transformation
We want to accompany Uruguay in its path to transformation, just as we have been accompanying companies and individuals since 2011, with significant support for the agricultural sector, which is highly significant in the country. With a team of over 500 employees, we are prepared to create opportunities in Uruguay, facing future challenges and contributing to the country's technological and digital development. A development that is made possible thanks to our team of highly-qualified professionals. Unsurprisingly, Uruguay is, together with Chile, the country with the best education system in Latin America.
Uruguay is a small, great country and BBVA is very proud to be able to participate in its growth and support its business community. Uruguay's future is digital and BBVA is working to bring the age of opportunity to everyone in Uruguay.