The masters of Abstract Expressionism are on display at the Guggenheim
While the U.S. consolidated its role as an international power in the mid-20th Century, New York overtook Paris as the global epicenter of Western art. The paintings of the new American artists who conquered the world -Pollock, Rothko, de Kooning and Motherwell- can be seen at the Guggenheim Museum's exhibit in Bilbao, Abstract Expressionism, sponsored by the BBVA Foundation.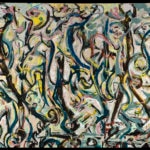 Between 1958 and 1959, European capitals surrendered to the genius of a group of artists working in the U.S. Enormous canvases splashed with acrylic paint, floating rectangles, huge spreads of color and traces of Japanese calligraphy covered Europe in a series of exhibitions promoted by the U.S. government.
At the height of the Cold War, these paintings helped to cement the image of the U.S. as an open and pluralistic model society compared to the totalitarianism and repression of the Soviet Union. Some historians like Frances Stonor Saunders even say they were financed by the CIA itself.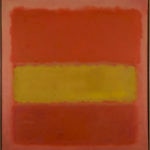 Mark Rothko. Yellow Band  - © 1998 Kate Rothko Prizel and Christopher Rothko/VEGAP, Bilbao, 2016
The retrospective exhibition organized by the Guggenheim Museum in Bilbao in collaboration with London's Royal Academy of Arts is the first survey of this stature to be held in Europe since then. The exhibition, which was one of the cultural highlights of the fall in the British capital, will be on display and open to visitors at the museum in Bilbao until June 4th.
Jackson Pollock, Mark Rothko, Willem de Kooning, Robert Motherwell, David Smith and Clyfford Still are just a few of the artists featured in the exhibition, which includes more than 130 paintings, drawings, sculptures and photographs from private and private collections across the globe.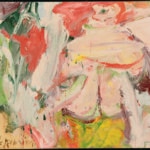 Willem De Kooning. Untitled (Woman in Forest) - © The Willem de Kooning Foundation, Nueva York /VEGAP, Bilbao, 2016
Curated by David Anfam, Lucía Agirre and Edith Devaney, the exhibition aims to shed new light on an artistic movement that does not conform to any established formulas, unlike the cubism and surrealism that preceded it. It celebrates diversity and individuals' freedom of expression.
As the curators explain, the artists' works are at times intense, spontaneous and highly expressive, and at others, much more serene and thoughtful. But they all share the same aspiration of not being an object to admire from afar, rather an encounter between the creator and the observer.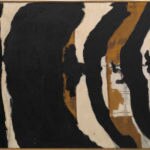 Robert Motherwell. Wall Painting No. III - © Dedalus Foundation, Inc. /VAGA, Nueva York/VEGAP, Bilbao, 2016
"I'm interested only in expressing basic human emotions — tragedy, ecstasy, doom, and so on," said Mark Rothko, "and the fact that lots of people break down and cry when confronted with my pictures shows that I communicate those basic human emotions."