A few minutes with BBVA Compass Chief Compliance Officer Celie Niehaus
BBVA Compass last week announced that Celie Niehaus had been named as its Chief Compliance Officer and newest member of the bank's management committee. Niehaus has a long history in risk management across multiple financial institutions. We took some time to sit down with her to understand how a largely regulatory function like compliance could contribute to the digital aspirations of a financial institution. As it turns out, compliance, just like banking, is itself in a state of evolution. To find out more, read on.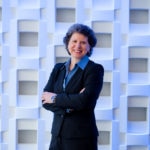 Tell us a little about your experience in Compliance.
Niehaus: A little? That's difficult to do when it's what I've been doing for over 25 years.  Needless to say, I've seen a lot and enjoyed what I'm doing enough to keep doing it. The experience has been phenomenal thanks to the opportunity to work with so many different people while learning about nearly every area in financial institutions. My tenure also means that I've had the opportunity to be on the frontlines when key regulations have been introduced that have shaped our industry and put additional protections in place for consumers and banks.
What is the function of Compliance at BBVA Compass as you see it?
Niehaus: As I see it, we're on a journey that will lead us to a destination. Not a permanent or final destination because we need to remain nimble and flexible. It's our job in Compliance to advocate for consumers, and be thinking about how they'll use our products and services, what their experience with us will be, etc. We can influence their experience a great deal as we partner with the Business, Legal, Engineering, and other groups. Compliance can play a key role in explaining how a product or service works (writing easy to understand disclosures), ensuring systems and processes are operating appropriately (testing and monitoring) - all of which ladder up to helping deliver a great customer experience. Admittedly, we are not on the front lines, but we can definitely help those who are.
BBVA Compass is part of a global organization. What does that change about the compliance function?
Niehaus: In each organization I've been in, I reiterate to my teams the importance of sharing information. Specifically I tell them, "Information is power, but only if you share it." Being part of a global organization gives us access to even more information and perspectives to anticipate how our industry may be impacted by regulatory oversight, regional and global economies, risk activities, consumer preferences, etc.  Which means it's not only important for the US team to share information, but to pay close attention to what is happening in the other jurisdictions so they can take advantage of what other teams are seeing as indicators of risk and opportunity for BBVA Compass.
How did compliance change after the financial crisis?
Niehaus: The regulatory environment definitely changed and the expectations of the examination teams increased significantly following the passing of Dodd-Frank, elimination of the Office of Thrift Supervision, and creation of the Consumer Financial Protection Bureau.  This meant all banks felt like they were under the same microscope regardless of how they performed and regulators had "heightened expectations" for the industry. While it felt like each year those expectations increased, circumstances also contributed to that, which included inappropriate sales practices within the industry. Ultimately,it is our responsibility to remember that we are taking care of people's money, and the regulations protect the consumer - whether it be for capital requirements or handling a debit card transaction dispute. Working across all three lines of defense to ensure that we're complying with regulatory requirements will help us meet these heightened expectations and keep creating opportunities for our customers.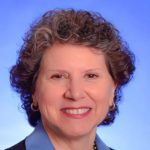 BBVA Compass Chief Compliance Officer Celie Niehaus - BBVA Compass
How has compliance changed with the advent of digital technology in banking?
Niehaus: This is a tough one because "compliance" is a broad term.  I've actually been in the digital space as a compliance professional since 1999 and sometimes it seems like the regulations are still back there. The regulations are very slow to keep up with the digital pace, but compliance teams can influence the regulators in how they view what banks may be doing in the digital space. It's important for compliance professionals to understand the business and what's going on in the industry - for example, understand what an API is.  Compliance may be in the best position to translate to the examination teams what the business may be doing. So, I think it's important for compliance professionals to become more nimble, flexible, curious, and open to effectively support digital technology, especially when the regulations may not be specific for the channel.
What is RegTech, and what will its impact be on financial services?
Niehaus: RegTech is a relatively new term and area within the financial services sector where technology is being utilized to meet regulatory requirements. For example, BSA/AML is a target-rich environment to use algorithms and AI to cull through transaction information to identify suspicious activity. One of the great benefits of RegTech is breaking data down that needs deep analysis and reducing the time spent on, for example, false positives. The opportunities to utilize RegTech are exciting, but I do think it needs to be approached prudently as not everything can be addressed through a RegTech solution. This is an area where we should be selective, diligent, and learn before expanding extensively. Then, when we understand how to effectively utilize a RegTech solution, we should leverage it appropriately.
How does Compliance at BBVA Compass contribute to the bank's digital transformation?
Niehaus: Our Compliance team contributes by staying abreast of what's going on in the industry and what our peers are doing, and by paying attention to non-financial competitors (e.g., Google, Apple, Amazon, etc.). We can no longer just look inside the financial services sector to stay competitive. A great deal of our competition is coming from outside of the regulatory environment and while we absolutely have to and will play by the rules, we have to figure out if there is something that we can do better, different, more effectively. Our role is not just to provide the regulatory requirements. Our role includes thinking differently and being innovative, too. That's how Compliance can contribute to the bank's digital transformation.
How can Compliance contribute to creating amazing customer experiences?
Niehaus:  There were many things that drew me to BBVA, but the mission to create opportunities for a brighter future truly resonates with me. I believe that everything we do within the Compliance function impacts a customer's experience. Maybe not directly, the way that our front line people's work does, but we are a part of it all. I want to help all of our Compliance Team Members recognize that they create opportunities and one of those opportunities is to create an amazing customer experience. I touched on this previously, but it's worth covering again.  Collaborating with the Business, Legal, Engineering, and other groups to ensure that our products and services are easy to understand, operate exactly the way we say they will, and if there is a problem (and there will be - that's life), we can address it quickly, efficiently, and completely for the customer. That sounds simple, but it means that we have to ensure that the front line, call center, back office, systems, processes, etc., all work well together. And the "we" is not just Compliance - it's all three lines of defense working together to create an amazing customer experience. One Team!